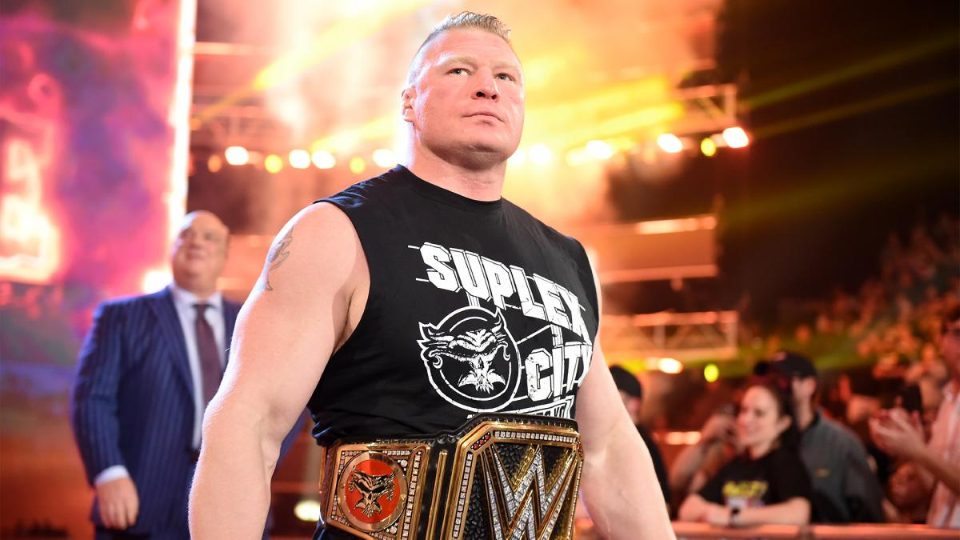 One of the biggest stars of UFC these last few years has been Daniel Cormier. He has been champion there but for all intents and purposes, he says he is retired from fighting. However, that does not mean he can't wrestle.
During a recent episode of DC & Helwani, Cormier revealed that he wants to wrestle Brock Lesnar in WWE. The two had a confrontation in the octagon at UFC 226 following Cormier's win over Stipe Miocic but a fight between them never materialized. Now, it appears we could see it happen in WWE. Here is the quote:
"I'm done, I want to wrestle with Brock in the WWE, that's where I want to fight Brock. I want to fight him on his terms. You know, two old guys in the UFC Octagon going at it, 43-41-year-old guys seem fun, boy, me and Brock at WrestleMania that would be a good time."
While Cormier has been known to be a fan of pro wrestling, it is another thing to do well in the squared circle. Some have found success, while others have found it to be more difficult.
This would not be the first time Lesnar would wrestle a former UFC star in WWE. He also faced his old rival Cain Velasquez last year at Crown Jewel in a match that was universally panned.
Would you like to see Brock Lesnar vs. Daniel Cormier in WWE? Let us know on Twitter!