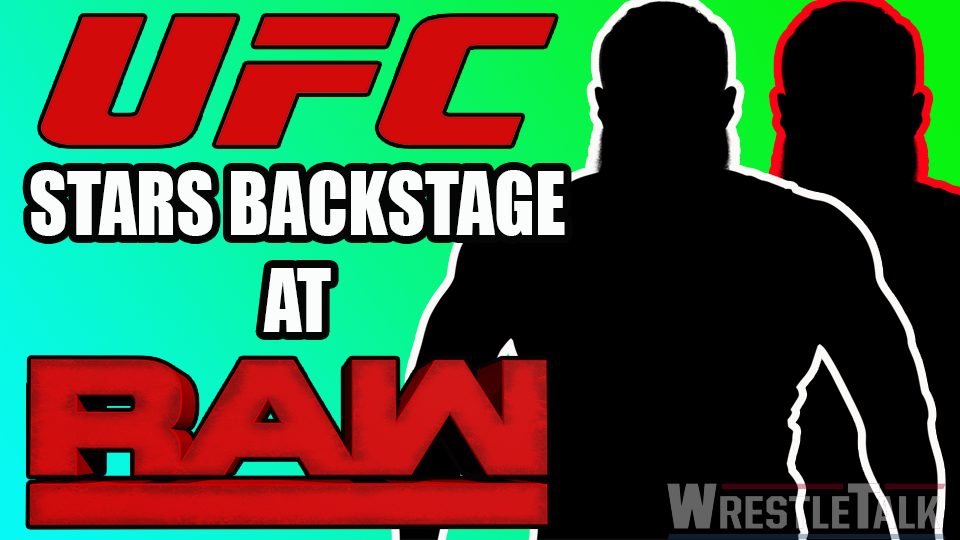 WWE did not disappoint in backstage appearances when it came to Monday Night Raw this week: Ronda Rousey's return after a month (and one week) suspension was a crowd-pleaser. The showstopper, however, was when the company's missing Universal Champion and former UFC star Brock Lesnar was finally back to show his face for one night.
It was obvious throughout the show, however, that Lesnar had no interest in being there, especially following speculation that he has been preparing to return to the octagon for good. However, he was not the only UFC star that appeared backstage at Raw.
Interim Welterweight Champion, Colby Covington, and UFC Hall-of-Famer, Matt Hughes, showed up and took pictures with WWE superstars Jinder Mahal and Ronda Rousey.
Covington's photo with Jinder Mahal was posted on Mahal's Instagram page, which has since been deleted for unknown reasons.
Related Content:
Do you believe there was additional meaning to UFC stars being backstage at WWE, or were they just visiting? Let us know by discussing it with us on Twitter and Discord today.