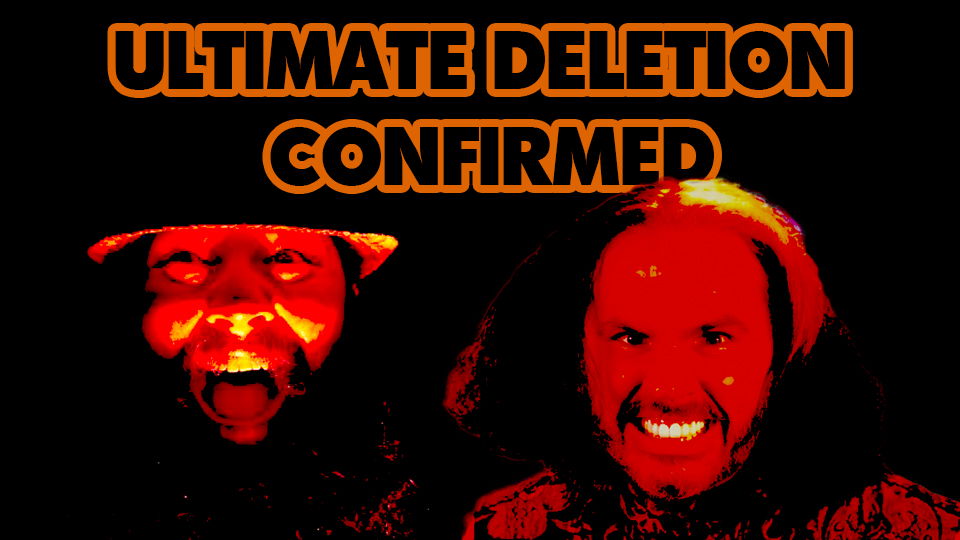 On a RAW show that decided much of the WrestleMania card, arguably the most bizarre of these will be what looks (hopefully) to be the final chapter of the 'Woken' Matt Hardy vs Bray Wyatt feud.
After squashing Rhyno in a short match, Bray cut an impassioned promo, calling Hardy a "coward", and as usual announced that, "the great war is far from over."
Matt and his astonishingly white teeth soon interrupted with a severely muted version of 'Stone Cold's' glass break, and began to laugh for reasons only he knows.
For many fans, myself included, this feud has been pretty stale since it started. It has been little more than two men trying to think of the least convenient way of saying simple sentences, and Matt agreeing with Bray's announcement that the great war isn't over will have brought groans from many.
HOWEVER.
Perhaps we shouldn't be so skeptical. Maybe the latest announcement will change all of this and following WrestleMania we'll all be pretending that we knew it was a brilliant feud all along.
Matt said the match would not be able to remain confined to the WWE and would have to take place at the Hardy Compound. Seriously though, why does everyone seem to have a compound suddenly? I don't have a compound. I've never seen a compound for sale. Who keeps selling compounds to disturbed wrestlers?
Anyway . . . Matt informed Bray that he should prepare himself for the 'Ultimate Deletion', where one would assume we might see the return of the full Broken (woken I guess) universe, including Vanguard1, Senor Benjamin, King Maxel and  Jeff Hardy as Brother Nero.
This looks to be a repeat of the highly-acclaimed Final Deletion match from TNA in July 2016, where Matt and Jeff collided in a battle of the brothers. The Hardy compound was used again in December of that year, when Matt and Brother Nero defeated the team of Abyss and Crazy Steve, AKA Decay.
These matches at the Hardy Compound were more film than wrestling match, featuring plenty of jibberish and spooky lighting. WWE tried a similar thing with a New Day vs. Wyatts match at the Wyatt Compound (there it is again) and the highly awful (but in some ways wonderful) House of Horrors match between Bray and Randy Orton at Payback 2017.
We can only hope they manage to do a better job than their last attempt. If Brother Nero makes his return, it could at least be the pay off to the feud and may even make us look back at the rest of it and say: "Well, I suppose it wasn't all bad."