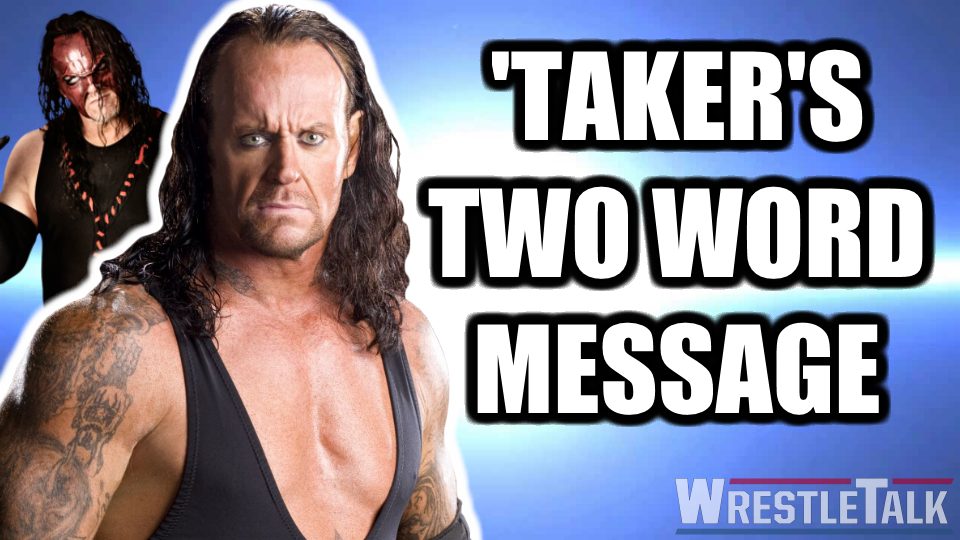 The wrestling world took the political world by storm yesterday, as Knox County, Tennessee elected WWE wrestler Kane as Mayor. The WWE Universe took to the internet to congratulate Kane, or, in the political world, Glenn Jacobs (his actual name). This includes his 'brother,' the Undertaker, who used two words instead of one to congratulate him:
UPDATE as of 5 Aug, 17:20 BST: 'Taker has actually deleted the post from his Insta since this article was written (hence the use of the screenshot as opposed to embedding it). Why? Probably because he's the Undertaker, he can do what he wants, and what's anyone else going to do about it?
Jacobs won his election with a 2:1 ratio of votes against his competitor, Linda Haney. He is a very public member of the Republican Party. No matter what their political views, however, the WWE Universe and superstars remained supportive of him throughout the entire polling and election process.
Although Kane lit their house on fire, killed their parents, and buried the Undertaker alive (twice), he still has the support of his fellow 'Brother of Destruction.' Nothing is more heartwarming than the love of two brothers, even after all of that. Congratulations, Mr. Jacobs!
Related Content:
What other WWE superstar would YOU like to see in politics? Let us know by discussing it with us on Twitter and Discord today.