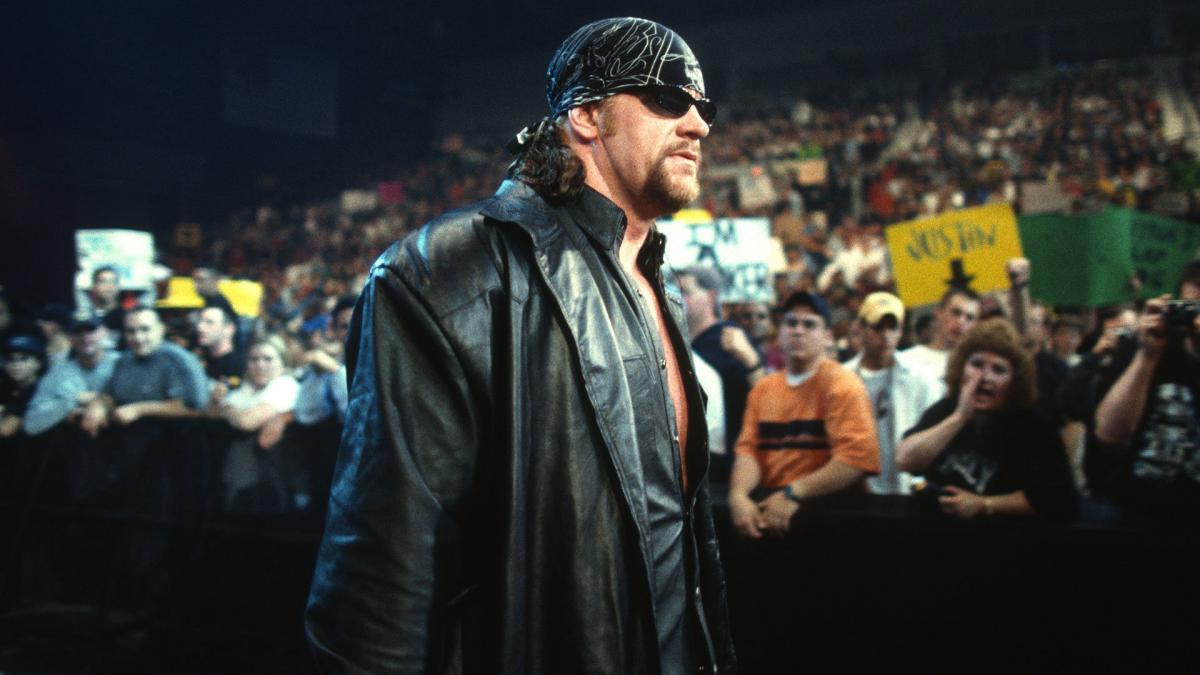 The Undertaker is recalling his history in the industry in advance of his induction into the WWE Hall of Fame in a new interview.
As fans recall, Undertaker left television for a time, returning in 2000 with the same name but with a new moniker added, American Badass.
As previously discussed, the Undertaker was aware that a character shift was necessary to keep up with the changing times in professional wrestling.
Speaking with the True Geordie Podcast, Undertaker reflected on whether or not he was nervous about the switch, saying:
"Oh my gosh, that was a big roll of the dice right there, it was huge, but I felt like it was so necessary to give them something, now I kept, for the real fan, there were a few nuances that I kept and I brought along with me. I was fortunate and smart enough that I kept the name, you know I'm still the Undertaker, but we added the American Badass onto it. So there was always that link that was there."

If you use this transcription or any portion of it please credit WrestleTalk.com and link to this page.
Along with the change in overall character, there was a serious change in entrance as well with a new theme and the occasional appearance of actual motorcycles as the Undertaker rode various Harley-Davidsons to the ring.
On his new theme, he said:
"Yeah, great, I mean Kid Rock and you know. So that was really cool, riding out on a motorcycle, I mean you can't get much cooler than that, right? But it just gave me a chance to compete on the same level, like I could cut promos with Austin and I could threaten them in a completely different way than what the Undertaker would do. So it was just a minute for me to regroup and then, we always had the mindset that I would go back, and all that would be retro and all be new again. It worked out fortunately, it worked out the way it was supposed to, but it was a huge roll of the dice."

If you use this transcription or any portion of it please credit WrestleTalk.com and link to this page.
Elsewhere in the interview, Undertaker discussed being inducted into the WWE Hall of Fame and doubles down on previous comments about the state of today's wrestling locker rooms.
To make sure you stay updated with all the latest wrestling news, add WrestleTalk.com to your Google Discover feed and follow us on Twitter!