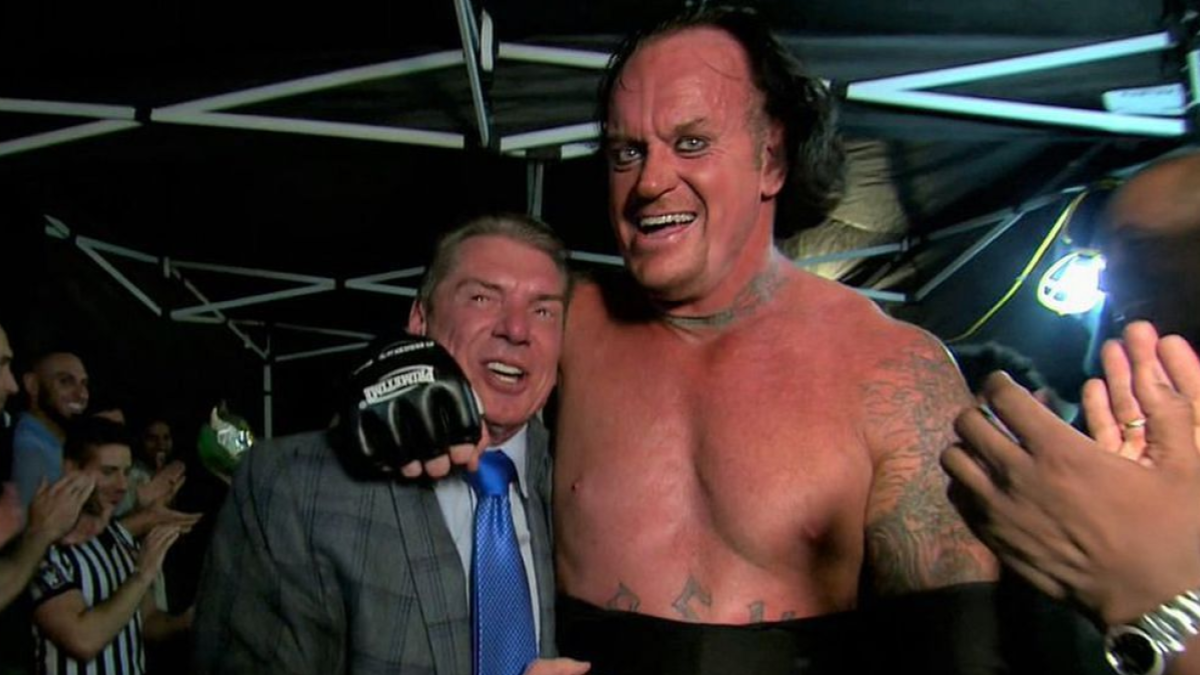 Soon to be WWE Hall of Famer The Undertaker did little in the way of making new friends last year during an interview on the Joe Rogan Experience, during which he suggested current WWE stars aren't men because they don't have guns in their bags.
His comments received a lot of backlash from the wrestling community, and from current WWE stars such as Xavier Woods, but it seems 'Taker's mind has not been changed.
During a new interview with True Geordie, 'Taker was asked about the current WWE roster, and he again said he feels as though there isn't enough "grit", because they grew up reading comic books instead of struggling to eat.
I mean, I know which I would prefer to do.
Here's what he said to True Geordie:
"I feel like there is a level of grit that is missing from today's product. I don't know that it's anybody's fault, we all aged out and that new group has come up. When you watch Brock (Lesnar) wrestle, you're interested because you know, he's got this background not only as an amateur wrestler, professional wrestler, mixed martial artist. Brock doesn't do a bunch of crazy moves, Brock manhandles your ass. You get in there and you get thrown around and you get smashed. You know, and Roman (Reigns) has a little bit of that to him, and when he wants to Randy (Orton) has that to him when he wants to, but a lot of the younger talent, it's that, the evolution of that comic book era, the superhero era, and I think that's their motivation, and that's what their inspiration is, and they didn't have to come up and bust heads in bars and figure out how they were gonna eat and things like that."

If you use this transcription or any portion of it please credit WrestleTalk.com and link to this page.
And for those who haven't seen the original interview, here's what he said to Joe Rogan.
"In that era of guys too, men were men. You go into a dressing room today and it's a lot different. I remember walking into my first real dressing room… half of them had knives and guns in their bags. S**t got handled then. Now you walk in and there's guys playing video games and f**king making sure they look pretty. It's evolution, I guess. I don't know what it is, but I just like those eras, man. I liked when men were men."
So I think I am right in saying that to be a real man in the eyes of the undertaker, you should carry around guns and knives, not care about your appearance, and starve yourself instead of having hobbies. Cool.
To make sure you stay updated with all the latest wrestling news, add WrestleTalk.com to your Google Discover feed and follow us on Twitter!