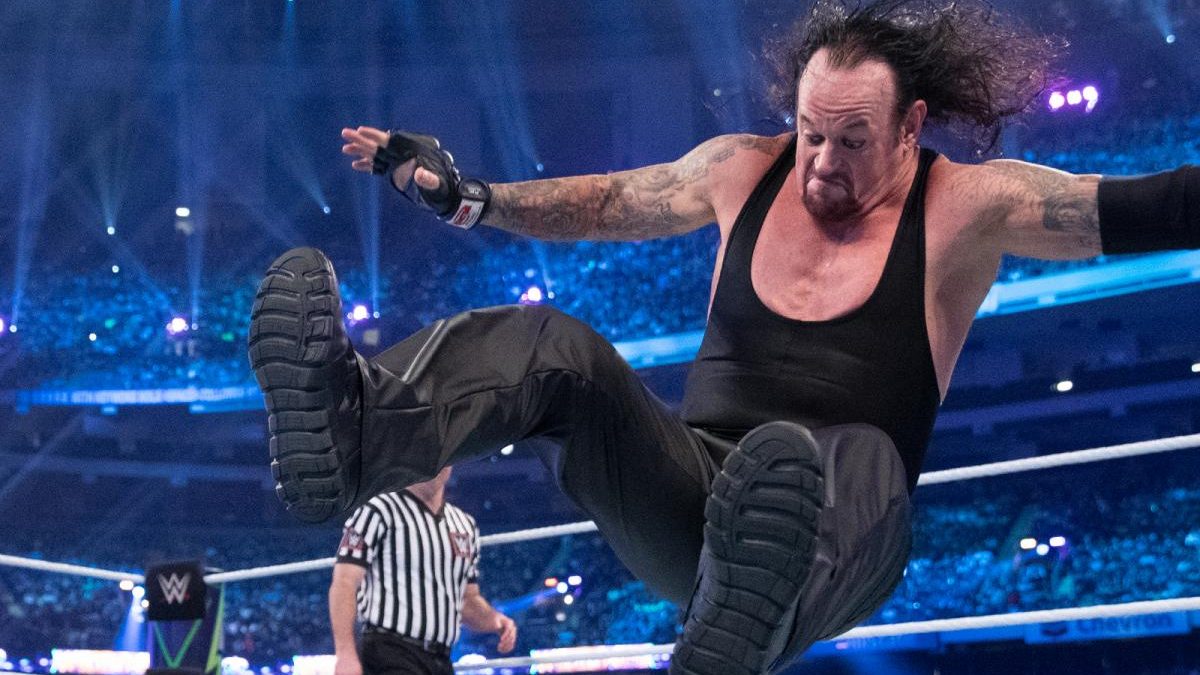 Speaking with the True Geordie Podcast, Undertaker discussed the effect that wrestling has on competitors' bodies.
The Deadman pointed out that the human body isn't built to be constantly worn down by traveling, lack of rest, and in-ring physicality.
Also commenting on Big E's recent neck injury, Undertaker said:
"Everyone obviously has their preconceived ideas about what wrestling is and what it isn't. It boils down to this, the human body is not made to take that kind of abuse day in and day out.

"You think about, and I've just started using this phrase and it's just kind of dawned on me as I've started talking and opening up more, you have to realise in any given wrestling match, and it just happened the other day, you're two inches away from something catastrophic happening.

"Big E the other day almost broke, well he did break his neck. Now you multiply that 250 times, you know those kind of things happen, and just when everything goes right, just the pounding that the body takes, the lack of rest, the incredible amount of travelling, you're constantly worn down.

"Through my era, you look for any way at all to alleviate the pain, because you've got to do it all over again the next night. That's one of the great things, I always thank my fans, they were the reason a lot of the time that I could get up off the training table, and people have made reference to it.

"MVP he tells me 'I can't wait to have that walk. That old gunslinger walk that you have'. Like all day before I go out I limp, I walk with a limp. When the lights go down, the gongs go off, the limp goes away and I go out and do my thing. It is, it's hard on your body physically, it's hard on your mind because you know that you're hurt and you have to go out and do things.

"Fortunately our business has evolved, now we have trainers and doctors that travel with us, and there are protocols in place when you do get hurt. That is one of the greatest evolutions of our business is that, if you do get hurt you have to get cleared before you're allowed to get back in the ring.

"Early on, it was, you didn't tell anybody you were hurt because you didn't want to take any time off, because you didn't want to not get paid, and you didn't want somebody coming in and (taking your spot). So it's a bloody vicious cycle, you're out there working hurt, and when you're working hurt you're trying to protect one thing and you're going to end up hurting something else. So it's kind of like a domino effect of injuries."

If you use this transcription or any portion of it please credit WrestleTalk.com and link to this page.
Also on the podcast Undertaker doubles down on previous comments about the the current WWE locker room, and opened up about his Hall of Fame class of 2022 induction.
To make sure you stay updated with all the latest wrestling news, add WrestleTalk.com to your Google Discover feed and follow us on Twitter!