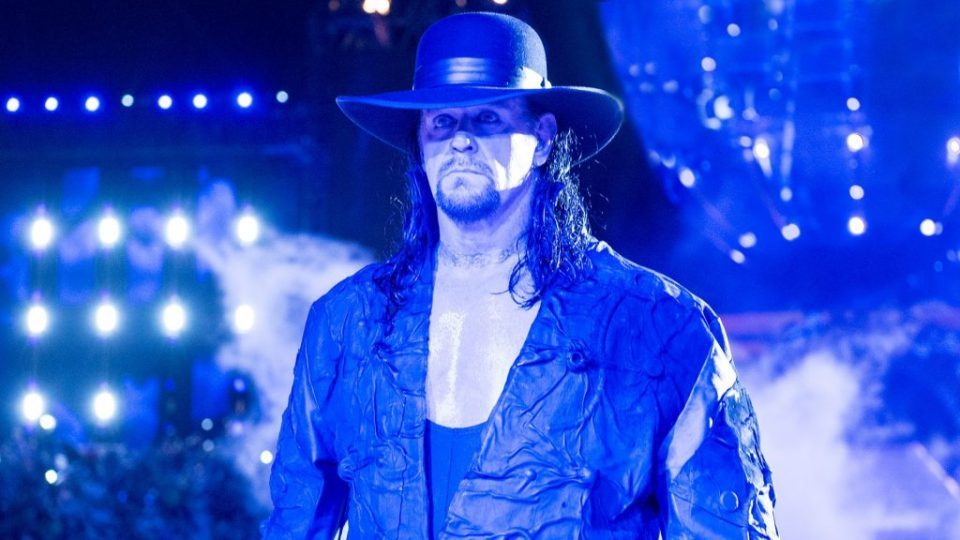 Conspicuous by his absence from last night's WWE Friday Night SmackDown premiere on FOX was the Undertaker, who had prior been advertised as part of the 20th Anniversary celebrations.
The Deadman posted the following picture to Instagram to celebrate the occasion:
https://www.instagram.com/p/B3NNq4EgijC/
In the comments, former basketball player Tracy Murray asked 'Taker why he wasn't there, to which 'Taker simply responded:
"I was told I wasn't needed…"
Instead of closing the show with Undertaker as Murray suggested, WWE did so with Brock Lesnar ending Kofi Kingston's 180-day WWE Championship reign in under 10 seconds, then getting attacked by Cain Velasquez.
A match between Lesnar and Velasquez is reportedly scheduled for the main event of October 31's Crown Jewel show in Saudi Arabia, despite Velasquez saying he hasn't actually signed with WWE yet.
Undertaker wasn't the only big name who was advertised and didn't appear. The likes of Stone Cold Steve Austin and Sting were in the same boat.
Fans in the arena, many of whom had likely attended specifically to see legends such as these appear, apparently weren't happy and let WWE know that after the show went off the air by chanting "AEW".
He was advertised to the live crowd. He wasn't there. The live crowd is the one that paid money, left mad and chanted AEW after the show ended. Thinking somehow this is either justifiable or good for business boggles the mind. The fans were the ones mad. https://t.co/1qquTfmmhW

— Dave Meltzer (@davemeltzerWON) October 5, 2019