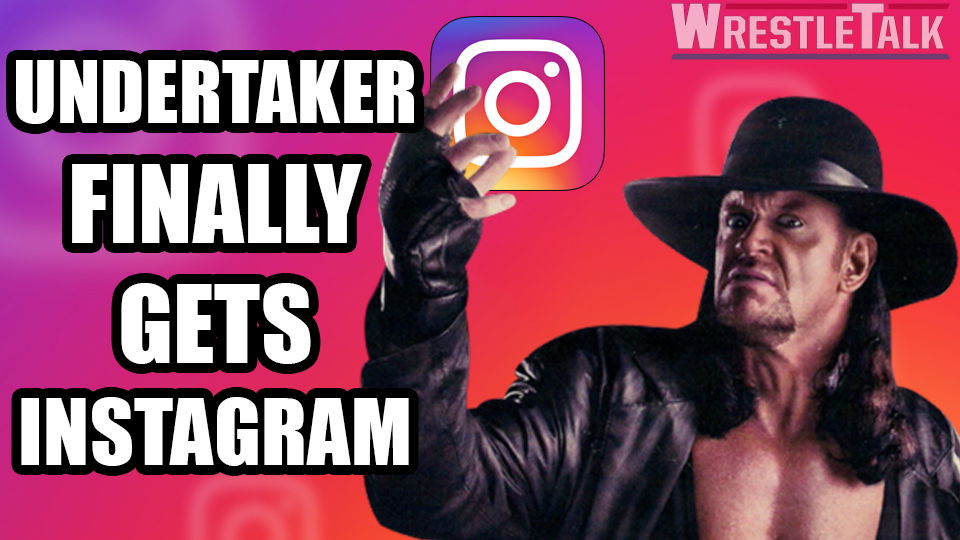 For years social media accounts have popped up that either claim to belong to The Undertaker, or others claim as much. However, none of them have ever been verified. It's perhaps no surprise, after all, the 'Dead Man' talking about his work outs or discussing politics, the weather or his favorite Netflix reruns is not exactly in keeping with his character.
Nevertheless, the day has finally arrived: Undertaker is on Instagram.
https://www.instagram.com/p/BkOtiz6BbPk/?utm_source=ig_embed
As you can see from the first comment, from his wife Michelle McCool, the account is indeed official. As she also confirms, this is his only account on the social media service. Exciting times!
He's slowly getting the hang of it, treating his 1 million followers to gems such as this:
https://www.instagram.com/p/BkIrNu-gquH/?taken-by=undertaker
I suspect a work-out selfie or a picture of his dinner are right around the corner . . .
Is kayfabe truly dead now that Undertaker has Instagram? Let us know in the comments below or on Twitter here. You can also join us on Discord to chat with Oli, Luke, the magazine team, the website writers and each other here!