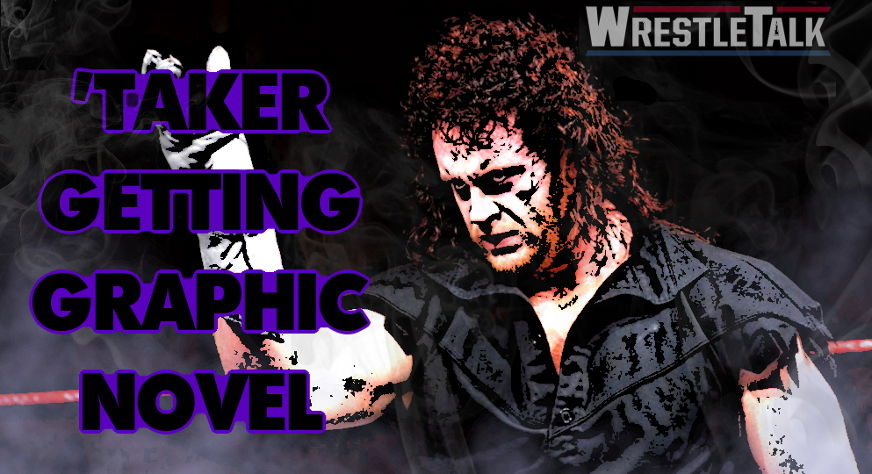 Yesterday, BOOM! Studios announced a brand new graphic novel to accompany their on-going WWE comic book series. So far, the series has focused on the Shield, the Four Horsewomen / the Women's Revolution, and their newest story-arc featuring Sami Zayn and Kevin Owens.
This will be the first WWE graphic novel for BOOM! Studios and they've chosen to cover the epic career of the Undertaker. Due out October 2018, with nearly 30 years of domination to cover, it's going to one thick graphic novel. If they tell it all, it'll be longer than an unabridged version of The Stand and the list of people Jim Cornette hates.
Sports and fiction writer Chad Dundas will be working with artist Rodrigo Lorenzo to bring the 'Deadman's saga to the page. Both men are life-long fans of The Undertaker and have expressed their excitement over the project.
Cover Art by Oliver Barrett
Eric Harburn, Editor of BOOM! Studios stated:
"There's only one 'Phenom' in the history of WWE, so when we were considering whose story to tell in the first WWE original graphic novel, there was only one answer: Undertaker. Working closely with our partners at WWE has allowed us to go deeper into the history of Undertaker than you've ever gone before, with revelations that span his decades-long career."
The comic series is supposed to feature grounded storylines while still maintaining kayfabe. Given the Undertaker's supernatural persona, it'll be interesting to see how they straddle the line.