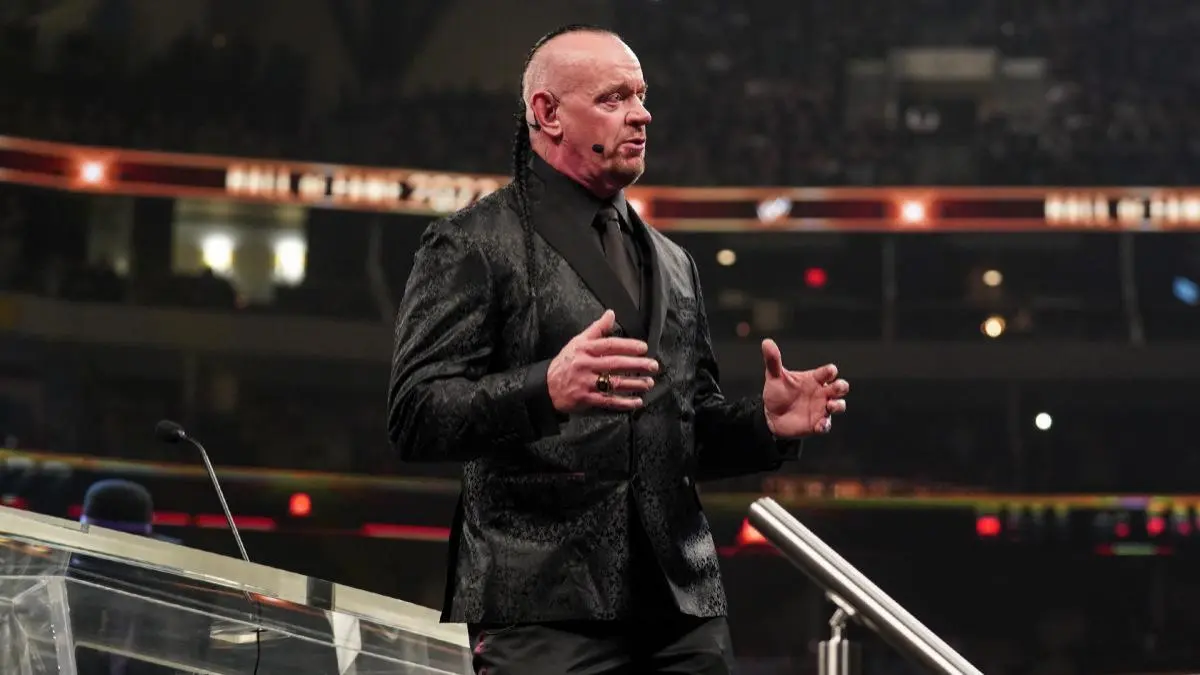 The Undertaker has addressed him leaving Mick Foley out of his speech during this year's Hall of Fame ceremony.
The Deadman was the headline induction during this year's ceremony. He reflected on his wrestling career, before exiting to a standing ovation from the crowd and wrestlers in attendance.
After the ceremony, many pointed out that Undertaker hardly mentioned Mick Foley, who had wrestled the veteran in a number of iconic matches, including their Hell in a Cell clash at King of the Ring 1998.
Speaking with Bleacher Report, Undertaker noted that he loves Foley and believes their work together will stand the test of time.
Addressing the Hall of Fame speech omission, Undertaker said:
"I delivered the speech and I got everything out there that I wanted to say. I got a little bit of blowback for not mentioning a couple of people, but it wasn't about…If I go through every angle, every opponent…It was more about those three pillars I referenced back when I'm talking about Shawn (Michaels), that had a direct meaning to never being content.

"That's why I talked so much about Shawn then, Triple H. I did get a little bit of, 'I can't believe you didn't mention Mick Foley.' I've talked about Mick Foley until I'm blue in the gills.

"I love Mick Foley, I think what we did will outlive the test of time as far as our angle. But then I can talk about Edge and so on. I haven't talked to any of those guys. I hope they didn't get their feelings hurt, but it wasn't about all that.

"It was about my journey and the things I've learned through those 30-plus years that I was trying to share and help people in their lives and thank the WWE Universe. That's what it was all about. If anyone was offended, I'm sorry."
Foley previously reacted to the speech, noting that he wasn't hurt he wasn't mentioned.
The Deadman recently reacted to UFC Middleweight Champion Israel Adesanya's Undertaker inspired walk-out at UFC 276, which you can read more about right here.
To make sure you stay updated with all the latest wrestling news, add WrestleTalk.com to your Google Discover feed and follow us on Twitter!