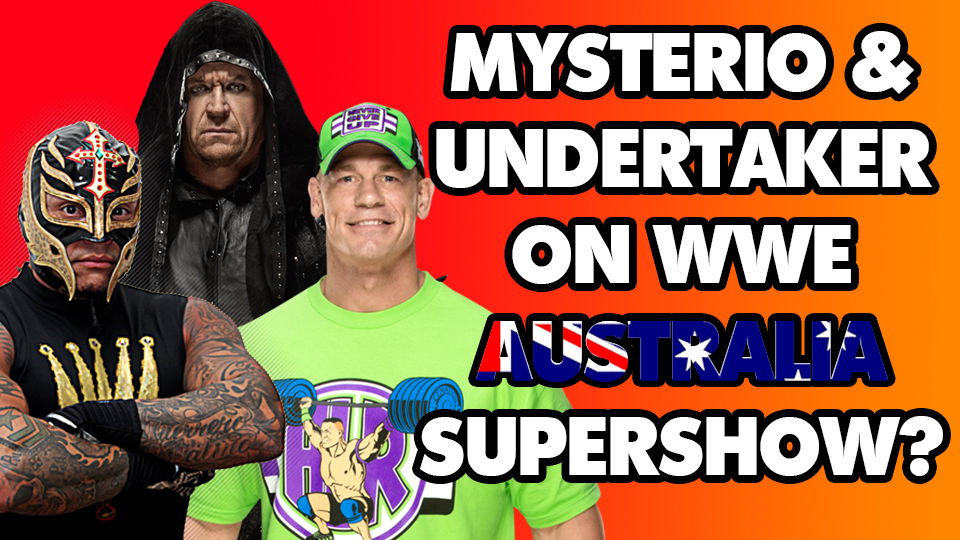 You've heard it said many times before and I'll let you hear it again – "The largest attendance record in the history of attendance records!". I can still clearly hear the legend, Gorilla Monsoon saying it with such passion.
WWE has been known throughout the years to shatter attendance records. WrestleMania III in 1987 at the recently demolished Silverdome in Pontiac, Michigan set an attendance record of 93,173, WrestleMania VIII in 1992 at the Hoosier Dome in Indianapolis, Indiana set a venue record of 62,167, and WrestleMania 32 at the AT&T Stadium in Texas drew a (widely-disputed) all-time WWE record of 101,763.
As was confirmed last night on Raw, WWE plans on shattering yet another record.
Fresh off the news of the Greatest Royal Rumble in Saudi Arabia next month, WWE confirmed it is staging a mega 100,000 attendance event in Australia at the Melbourne Cricket Ground. The previous attendance record at that venue was 56, 214, drawn by UFC for an event featuring current Raw superstar, Ronda Rousey.
The Australian event looks like it will be a standalone PPV rather than one of WWE's regular monthly supercards. Although the name of the show (which may be Global Warning II) and the talent involved have not been confirmed, the likes of The Undertaker, Rey Mysterio and John Cena were reported as potential names on the card by Australian newspaper Herald Sun. Considering Mysterio does not work for WWE and Undertaker is supposedly retired, those are very interesting names to be linked with the show indeed.
Never in WWE history has a PPV event emanated from Australia. The closest thing to that was the original Global Warning held in the country back in 2002, which received a VHS and DVD release. There have been several PPV's hosted in the UK, several of which were very successful.
https://www.youtube.com/watch?v=g5FUphF3jYU
Does this news mean we're going to be seeing an influx of Australian wrestlers in WWE? Over the past year we've seen how high interest in other countries affected the WWE roster, the most obvious example being the mega-push of Jinder Mahal.
Quite frankly, a little Australian influence would be welcomed. It would add more diversity – and think of the gimmicks. A Crocodile Dundee character is long overdue, mate.
Oh wait, they already did that with Outback Jack. Never mind, then.