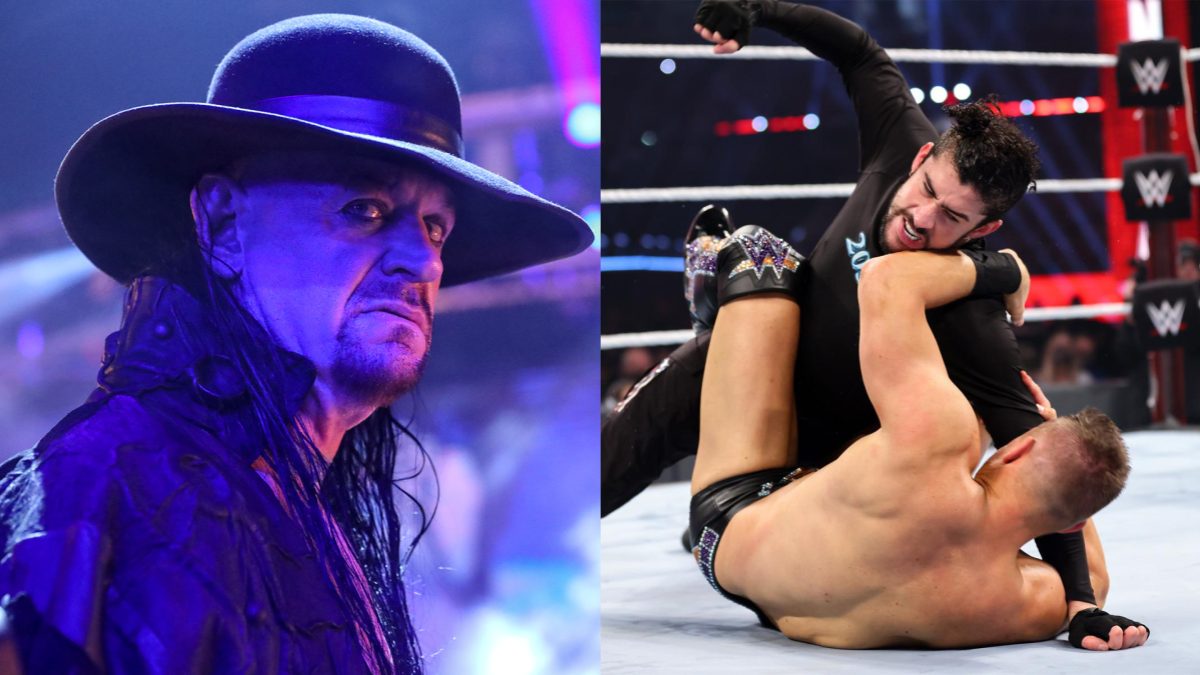 The Undertaker has recently praised Bad Bunny, following his recent statement about wrestling being 100% real.
Recently, Bad Bunny praised wrestlers for their toughness, stating that the in-ring action is "100% real". The Deadman has reacted to Bad Bunny's words, noting that he is proud of the Puerto Rican artist.
Undertaker took to Twitter to reply to Bad Bunny. Praising him for competing at WrestleMania 37, Undertaker said that the celebrity's performance is "Deadman approved".
Showing his respect, Undertaker tweeted:
"Well said, @sanbenito. You did us ALL proud at #WrestleMania. #DeadmanApproved"
Triple H also shared some kind words for the Latino star. Calling Bad Bunny part of the WWE family, Triple H tweeted:
"@sanbenito dedicated the time, effort, and passion necessary for a world tour into his performance at #WrestleMania. He's not only a lifelong fan of our business but a member of our @WWE

family who earned all of our respect along the way!!!!!"
Logan Paul also made an appearance at WrestleMania 37, getting "stunner"ed by Kevin Owens. A report has discussed the backstage reaction to the viral star's recent WWE run.
What are your thoughts on the above story? Let us know in the comments on Twitter or Facebook.