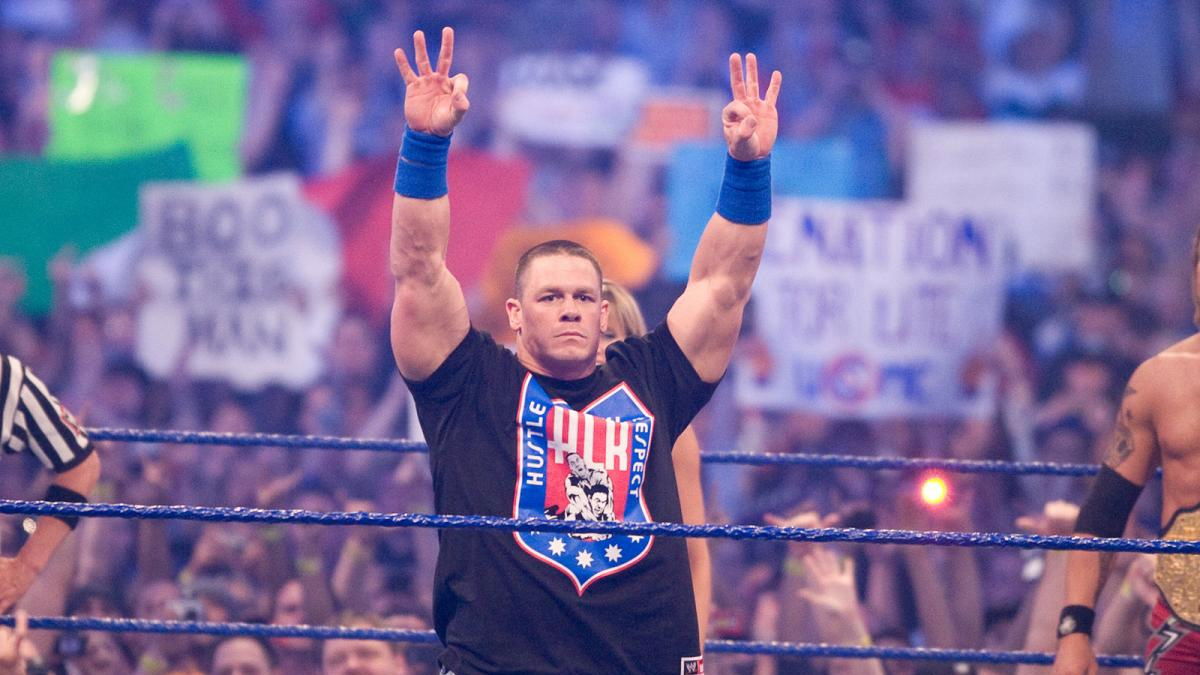 A WWE Hall of Famer wasn't happy with the allotted time for WrestleMania match with John Cena.
At WWE WrestleMania 34, The Undertaker defeated John Cena in a squash match that went two minutes and 45 seconds.
The year prior at WrestleMania 33, Taker had his advertised retirement match in the main event against Roman Reigns. After the match, The Deadman took off his hat and jacket to leave in the ring, symbolizing the end of his career.
Speaking on INSIGHT with Chris Van Vliet, The Undertaker discussed how beat up he was going into the WrestleMania 33 bout. He said:
"Yeah, so I was extremely beat up. And, you know, I had toyed with the idea of hanging it up. I knew it that year when I got to the Rumble, I wasn't going to be ready, I wasn't gonna be ready for Mania, but I'd already committed to the program."
"Didn't know what we were going to do yet, I just knew that I was going to work with Roman, and we got there that day, and I was like man, I knew I was in bad shape."
"And my right hip, which I had surgery right after that, to have a Birmingham hip resurface done after that. You know, it was just the right thing to do. Not knowing if I was going to be able to come back again, and work anymore."
Taker continued on to discuss his WrestleMania 34 match with John Cena and how he prepared for a match much longer than the one he competed in, saying:
"I didn't know it was gonna be short till I got there that day. So, I've trained for a 45-minute war, right, and all right, here's redemption,"
"I'm gonna, man, I am going to light this place on fire, I felt good. And Vince calls me into his office, and he goes okay, he says it's just gonna be about five minutes, you're gonna squash him. I'm like, what?"
"And, you know, Vince, he just thought that was the funniest [thing] because he knew how hard I'd been training. I mean, he, and I'm like, no, no, no, no, no, no, no, no, no, no, no, no, no."
"I said, I'm doing 30, or I'm not going out. And he's like, Mark, that's not what we need. And I'm like, no Vince, I was like, Where's John? Where's he at? So John comes in he goes, Oh no. He goes I talked mad smack about you, dude."
On what John Cena wanted out of the bout, The Undertaker said:
"Yeah, you need to beat me quick and get this over with. I'm like are you kidding me? It's like we've never worked on pay-per-view are you [serious]? And this is WrestleMania; give me a break here.
"And they both, they ganged up on me. I was finally, I threw my hands up. I was like, I can't believe [it], and Vince just thought that was the funniest thing because, like I said, I trained like an animal, I was so unbearable at home."
"I mean, as far as my diet and the training and just all my protocols of recoup, rehab, I was a nightmare. I get there, and yeah, five minutes. And it was like that was it."
Transcription via WrestleZone
Think you're a wrestling mastermind? Well you can prove it by taking quizzes in our brand new quiz section! Don't forget to tweet us your results!