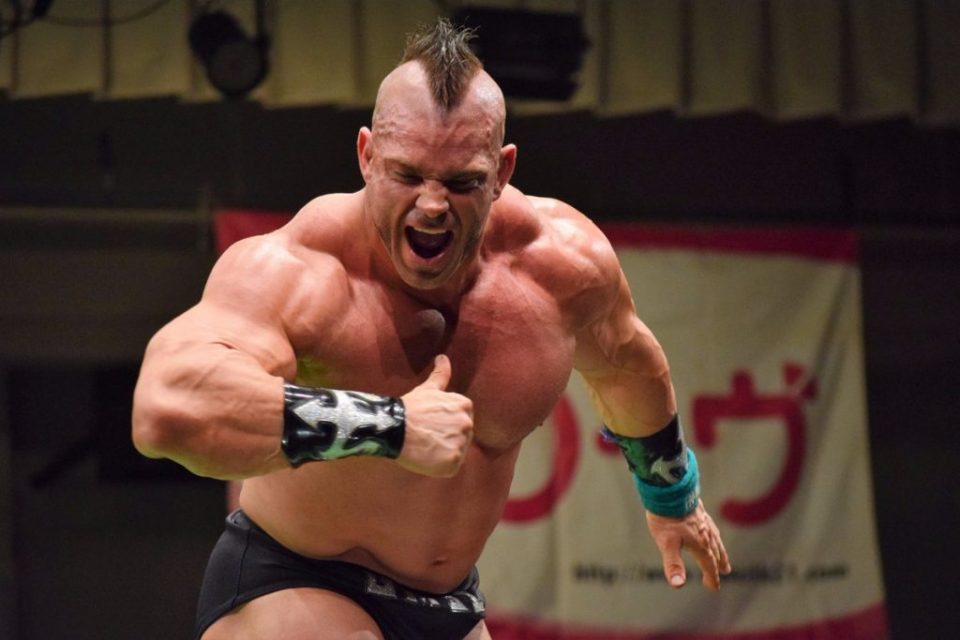 Earlier this week it was reported by SoCal Uncensored that beef mountain Brian Cage had signed with AEW, something his wife Melissa Santos denied.
Neither Cage or AEW commented on the report, and it appears that this was because he has in fact not signed with anyone yet, although his deal with Impact has indeed come to an end.
Santos Tweeted:
"Really?? How can you confirm something that isn't true???? I'm his wife and I can CONFIRM, he hasn't signed on any dotted line."
She later added:
"And when he finally signs somewhere be it AEW, IMPACT ect….. we will let you know. People trying to get ahead of actual facts is not cool."
And it appears she was telling the truth, as PWInsider is now reporting that Cage is a free agent and that he hasn't actually signed with anyone at all yet.
Many saw the "no contest" in his match with Rob Van Dam at Impact: Hard to Kill as a sign that Cage was indeed on his way out, but it is believed this was done to make sure Cage didn't further aggravate what is thought to be a torn bicep.
We will keep you updated with any further news as it becomes available.