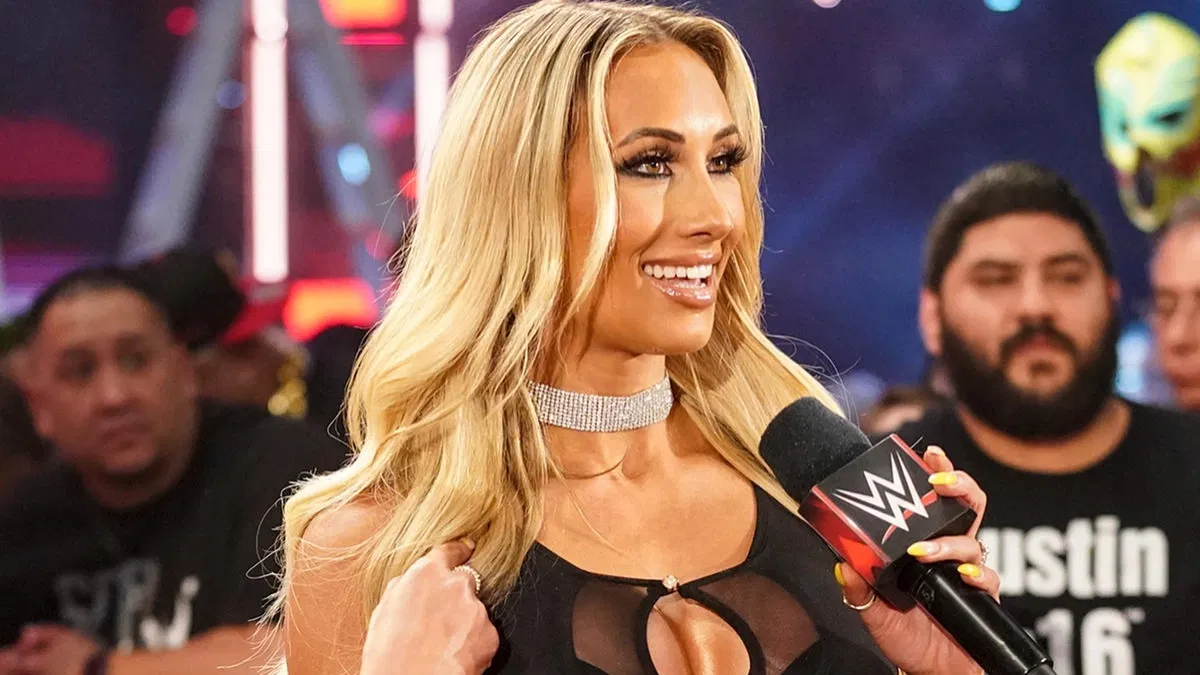 At a WWE house show last weekend, Carmella suffered what appeared to be a relatively serious injury, with a video being posted on Twitter showing he entering the ring, falling over, and then immediately removing herself from the match.
WWE commentator and husband of Carmella, Corey Graves, took to social media to share his anger at finding out his wife had been injured via Twitter.
Graves wrote:
LOVE learning that my f**king wife got injured at a live event via Twitter. @WWE
Thankfully, it seems whatever injury Carmella suffered isn't going to keep her out for an extended period of time, as the Wrestling Observer Newsletter is reporting it isn't believed to be a serious injury.
The Observer wrote:
Carmella's injury was believed not to be severe although she did miss the house show the next night.
We still don't know exactly what happened or what the injury was, but the main thing is that she's not badly hurt.
To keep up with all WWE injuries, you can use our tracker right here.
If you're in the UK but didn't manage to get tickets to Clash at the Castle on September 3, WrestleTalk is hosting a watch party at The Joiner on Worship in Shoreditch, London, and we'd love for you to join us! Click here for more details.