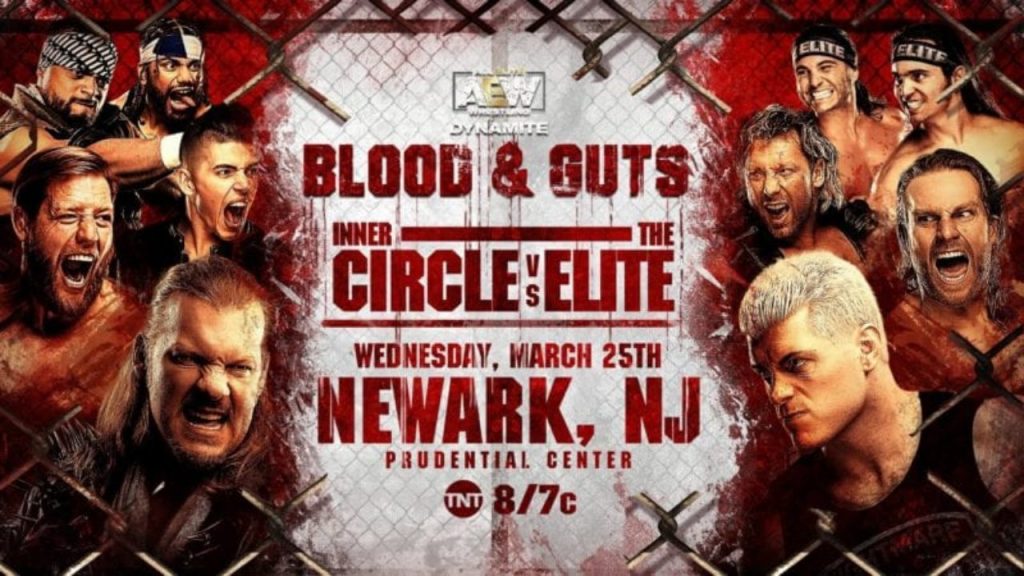 In a series of Tweets today, AEW has announced the March 25, 2020 edition of AEW: Dynamite is not canceled. It will be moved to a different location and will be conducted under a restricted attendance policy.
What does a restricted audience mean? We're not sure what it means exactly. Based on many of the announcements today, you'd have to assume this means a very small audience if anyone will be allowed to watch.
We are not sure where it will be held at this point. However, we do know the show will go on. Since Cody loves 80's wrestling, it could be held in Parts Unknown.
This show will be televised live on TNT on March 25, and be managed under a restricted attendance policy. The DYNAMITE show in Newark will be rescheduled for Wednesday, July 22, at the Prudential Center.

— All Elite Wrestling (@AEW) March 12, 2020
One of the many things that make AEW so beloved by its fans is the crowd response at the show. This double cage match with little to no audience will be so different compared to with a raging crowd in the building.
However, AEW's main driver is the TV contract. Still being able to put this show on for the television audience will allow them to continue whatever storylines they had planned.
Fans who have already purchased tickets to the Newark show will be offered a refund via the point of purchase, or have their original ticket valid for admission to the event on July 22. Additional details will be forthcoming.

— All Elite Wrestling (@AEW) March 12, 2020
AEW has rescheduled another show in Newark for July 22. Fans who had tickets can either get a refund or keep tickets for the upcoming show.
The coronavirus outbreak has been dominating the news today. It has affected WWE stock and many companies like ROH.
Stay tuned to WrestleTalk for more updates surrounding the fallout of cancelations and relocations.