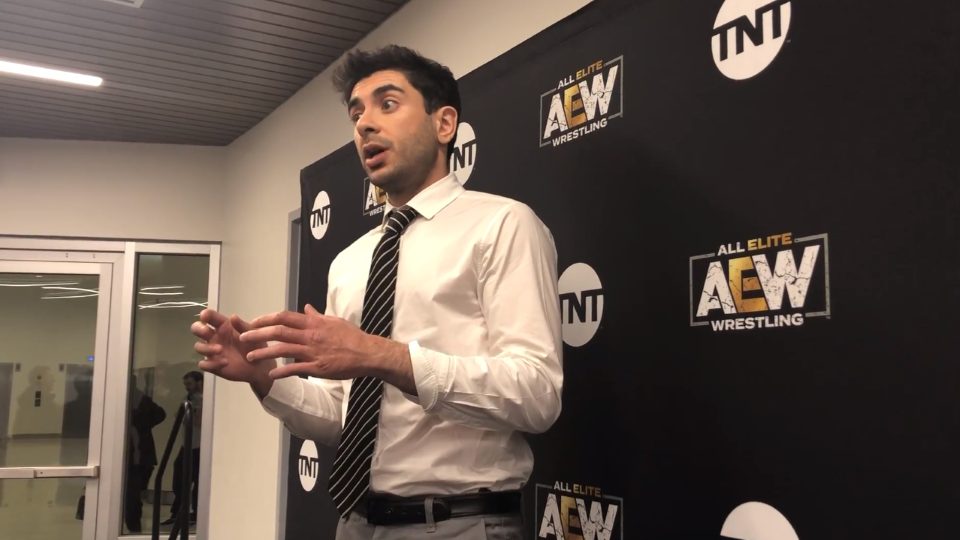 Here is the latest update on the TV tapings schedule for All Elite Wrestling (AEW), which has very much been affected by the coronavirus pandemic.
The promotion is reportedly done taping shows for a while after spending last week taping many weeks' worth of shows, according to Dave Meltzer on Wrestling Observer Radio.
The TNT Championship tournament, which is set to culminate at Double or Nothing on May 23, has all been taped, at least up to the final. The final may also have been taped as a backup plan in case Double or Nothing can't go ahead.
Meltzer said:
"AEW taped all week, they stopped on Thursday night because they had to stop by midnight. They taped Tuesday, Wednesday, Thursday this week, they taped tons of stuff. I'm presuming that they taped the TV Title tournament, at least up to the finals. I don't know that they taped the finals. And maybe they did, maybe for backup they probably should have, but I don't know, that's not supposed to be until May 23 (Double or Nothing). There's not gonna be any AEW tapings for a while. They are shut down for a while. Now, what's gonna happen on May 23, nobody knows. Are they gonna do an empty arena? Are they gonna be able to do an empty arena? Can they get people to travel? Who the hell knows? The only people at this taping other than Chris Jericho, who did a lot of TV announcing on these shows, but aside from Jericho the only people at the tapings were the ones who were there Wednesday. So it's that crew over and over and over again because they were not gonna let anyone from New York City come, the California guys didn't come, Seattle no-one was supposed to come. Tony Khan, weeks ago, when this thing was going down, and this was open to everyone, said like 'I know you guys don't want to travel, the company will pay if you guys stay, we'll put you up in a hotel, you can stay in Jacksonville, you don't have to go back and forth', so that's why Aubrey [Edwards] was there even though she's from Seattle, she took him up on the offer rather than going back and forth, so she was allowed to do it because at this point they were not gonna allow anyone from Seattle to come in because they didn't want anyone from any hotspots. They're being a little more cautious than some, maybe not as cautious as others."
If you use the above quote please credit Wrestling Observer Radio with a H/T to WrestleTalk.com for the transcription