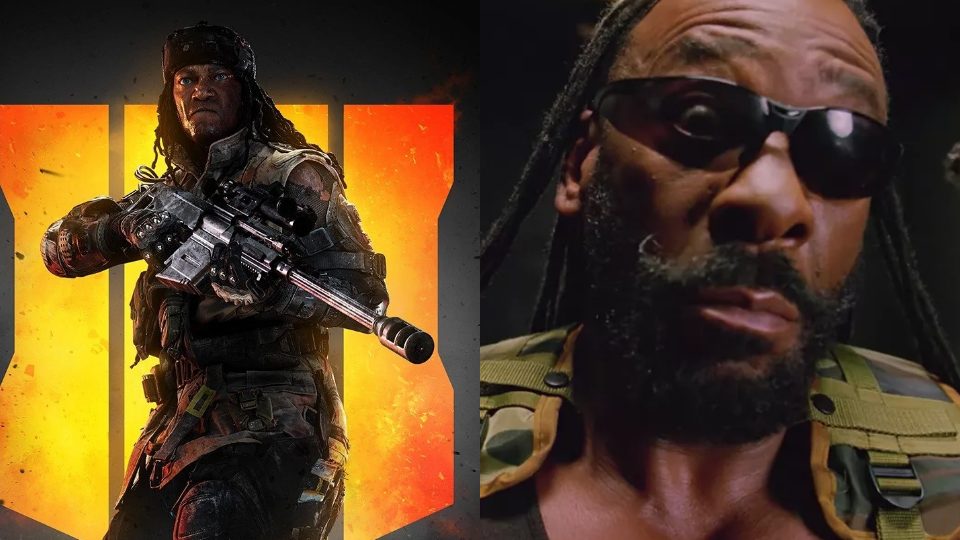 The latest news on the lawsuit filed by Booker T against Activision has come to light, including a new court date being set.
As per PWInsider, jury selection for the case will begin on April 19 at 9am before District Judge Robert W Schroeder III after Booker T, real name Booker Huffman, had requested a jury trial and to be awarded whatever relief the court determines.
Huffman filed the lawsuit in 2019 against Activision Publishing Inc, Activision Blizzard Inc, and Major League Gaming Corp.
In the lawsuit, he claims that the character David 'Prophet' Wilkes in the Call of Duty: Black Ops 4 video game was based on the comic book version of his former pro-wrestling persona GI Bro.
He claims that he was not contacted to give permission and the defendants have infringed on his copyright. The lawsuit also claims the game is thought to have made over $1 billion since its release.
The filing states:
This is an action for copyright infringement. Booker T. created two comic books based on his character "G. I. Bro." G.I Bro is a special operations action hero. Defendants published a series of multiplayer, first-person shooter games under the general title "Call of Duty." In 2018, defendants released Call of Duty: Black Ops 4, a "prequel" to the prior videogame Call of Duty: Black Ops III. In Call of Duty: Black Ops III, one of the "specialist" characters was David "Prophet" Wilkes, who had replaced 90% of his body with "cybernetics" to enhance his fighting ability. For the "prequel," Call of Duty: Black Ops 4, Defendants chose to depict "Prophet" as he was before he remade himself. They could have drawn him any way they wanted. But they chose to steal Booker T.'s "G. I. Bro."
We'll continue to provide updates on the situation.