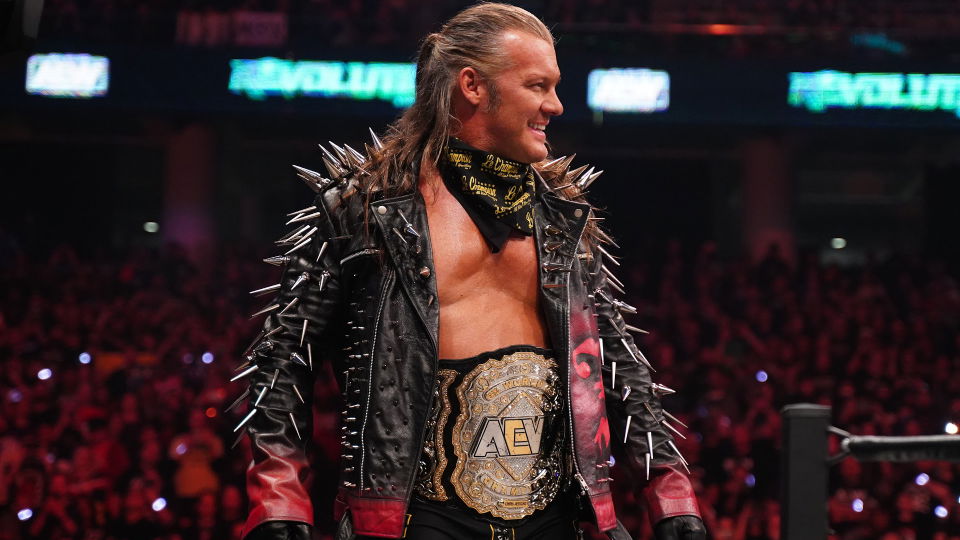 Last weekend at AEW Revolution, Chris Jericho dropped the AEW World Championship in the main event of the show to fellow former WWE star Jon Moxley (formerly Dean Ambrose).
It was later speculated that Jericho may have dropped the title at this point because his upcoming international tour is set to be announced, making it fairly obvious that he would have been dropping the title at the next pay-per-view anyway.
Not only has it been speculated that Jericho's upcoming tour has forced him to drop the title, but many people believe that his Fozzy dates will mean he is forced to miss several episodes of Dynamite next month.
However, Dave Meltzer is reporting in the latest Wrestling Observer Newsletter that Jericho will not be performing with his band on Wednesday nights. This means that he should not miss any episodes of AEW Dynamite.
Chris Jericho's band Fozzy is back touring around the U.S. from 4/16 to 5/9. That won't affect AEW since the band isn't doing any shows on Tuesdays or Wednesdays so he can fly into the city where Dynamite is taped with and be there all day to get ready.
This is certainly fantastic news for AEW. Being their inaugural champion, AEW has focused several of its top programs since launching around Jericho, so it is good to hear he won't be missing any upcoming episodes of Dynamite