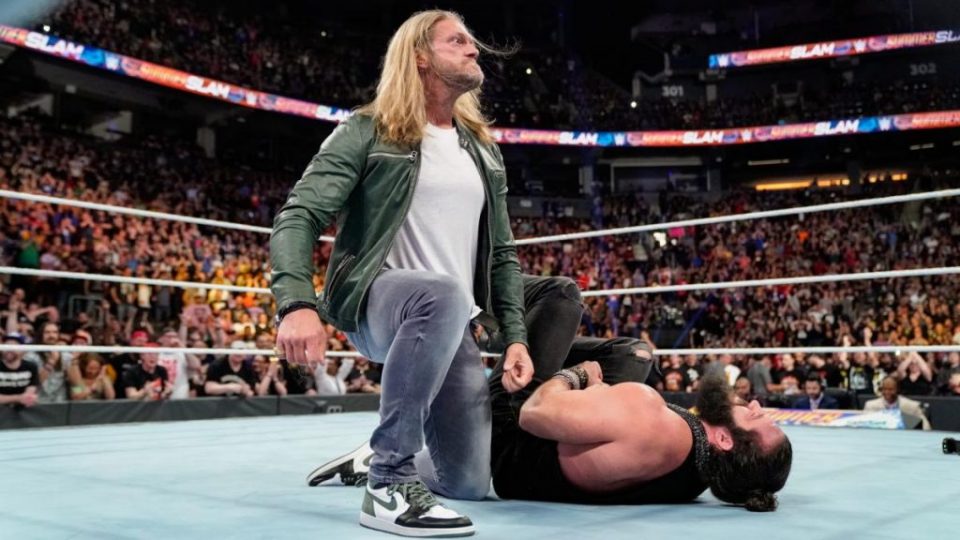 Ever since Edge made a shock return at SummerSlam to hit a spear on Elias, fans have been muttering about a potential return match for Edge, despite him retiring in 2011 due to a neck injury.
Given the past couple of years of WWE, with legends returning for a final match every other week, it wouldn't have been at all surprising if Edge had laced up his booth again.
But according to Dave Meltzer, and honestly it comes as a relief to hear this, Edge has no plans of returning to the ring, and his return at SummerSlam was just a one off to give the Toronto crowd something to shout about.
Edge was cleared to hit the very soft spear on Elias, but you doubt whether he'd be cleared for much more.
Meltzer also discussed the status of Katsuyori Shibata, who made a shock return to NJPW at the G1 Climax finals on Monday (August 12), despite also retiring due to injury several years ago.
He too appeared as a "one-off" according to Dave, and there are no plans for him to return full or part-time to the ring either.
It's actually quite refreshing to see that Edge is staying retired. He doesn't need to return, he doesn't want to risk his health, and no amount of money will change his mind.