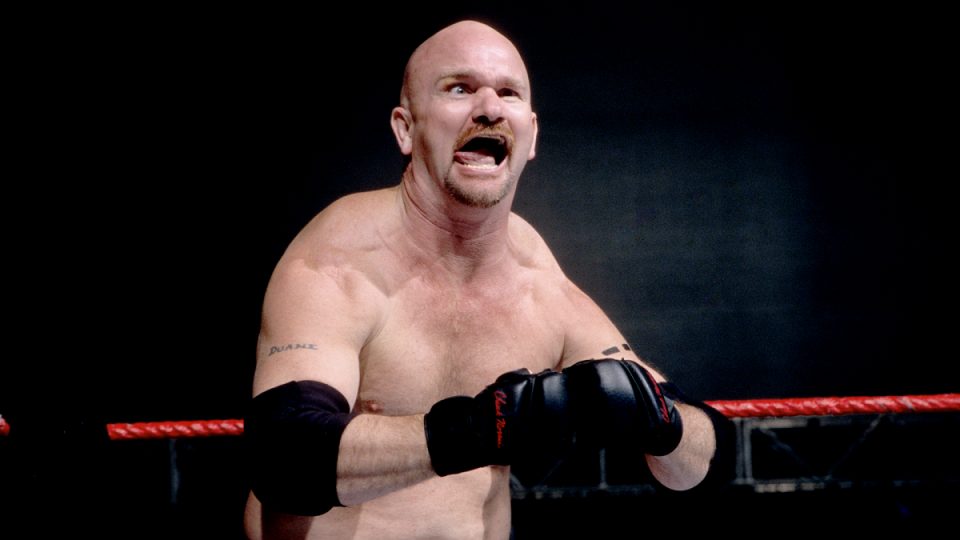 It came to light earlier this week that former WWE star Gillberg had suffered a heart attack, and an update on his condition has now been provided.
It was Gillberg's good friend James Ellsworth who took to social media with the initial news, and he's since posted a photo of him with Gillberg, real name Duane Gill, showing that he's out of the hospital
Check out the tweet here:
Saw my buddy #Gillberg today He's home recovering and doing well!
Saw my buddy #Gillberg today

He's home recovering and doing well! pic.twitter.com/VptXLQRPdv

— James Ellsworth (@realellsworth) November 28, 2020
Back on Thursday, Ellsworth had said:
"I just got off the phone with Duane Gill, also known as Gillberg's wife. She wanted me to let everybody know what's going on with Duane. He had a heart attack yesterday, but he is doing okay, he's doing good, he just got out of ICU, doing very well. So I just wanna say that first and foremost, he is doing fine and he should be okay going foward. Hopefully he'll be home this weekend and start transitioning to getting back to normal, but his wife just wanted me to get on here and tell everyone what's going on. So please send your prayers to Gillberg and his family at this time, and hopefully he'll be home soon and back to his normal fun, goofy self."
A GoFundMe has been set up (at this link) by Ellsworth, who wrote:
Hi everyone, Gillberg's wife and I started this Gofund me for Gillberg who recently suffered a heart attack. He currently is home and recovering, he cannot go back to work for the foreseeable future. He needs help paying his medical/living expenses while he is out of work. Please help my buddy the former light heavyweight champion Duane Gill (Gillberg) OUT!
We at WrestleTalk.com send our best wishes to Gill and wish him a safe recovery.
What are your thoughts on the above story? Let us know in the comments on Twitter or Facebook.