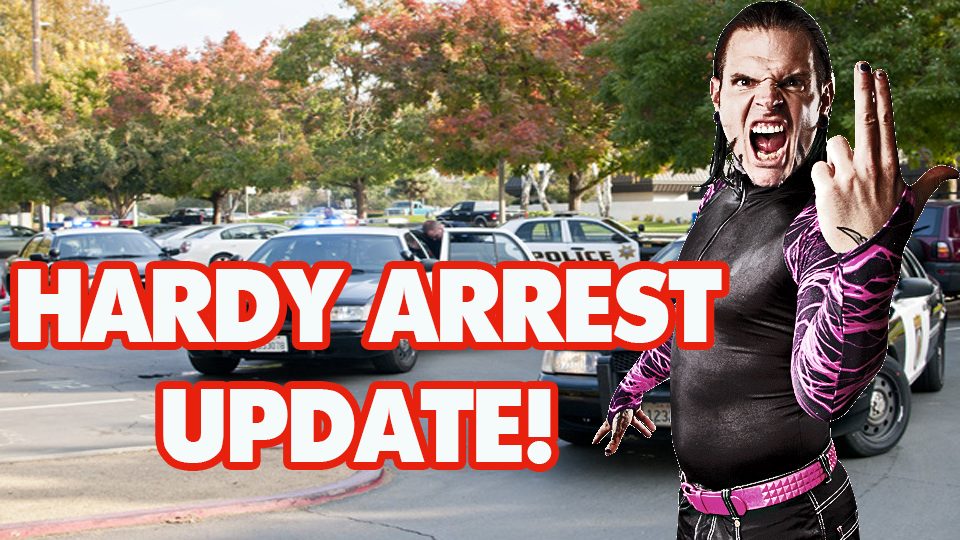 More facts and reports are beginning to emerge on the incident which saw Jeff Hardy arrested and charged with driving under the influence on Saturday evening. The most notable input comes from WWE, who issued the following statement:
"Jeff Hardy is responsible for his own personal actions. We are investigating the matter and awaiting information from local law enforcement officials."
Whilst the testimonial was short and felt like the company were washing their hands of the situation somewhat, it has many now wondering if Hardy will even make it back to television, having been cleared by his surgeon from the shoulder injury which has kept him on the sidelines since September.
In an interesting turn of events, CBSsports.com has now come forth with their version of the story. Citing a police report from the scene, the sports website states that Jeff caused $8,000 worth of damage to his 2016 Cadillac whilst inflicting a further $5,000 worth of harm to the guardrail that his vehicle collided with.
No report has yet come to light about whether Hardy needed medical attention himself. What has surfaced however are details on the intoxication levels at time of impact via TMZ, who note that the breathalyzer undertaken by the accused was .25, or three times over the legal limit.
Camp Hardy hasn't been silent on the matter. Jeff's brother Matt took to Twitter to address his brothers actions, albeit in character which as you can imagine made for fascinating reading. In a tweet from the mind of 'Woken' Matt Hardy:
EVAH since the #7Deities have come to me, I do not put alcohol, drugs, or foreign substances into my VESSEL.

I AM MORE.

— MATT HARDY (@MATTHARDYBRAND) March 12, 2018
We will have more on this story as it develops.