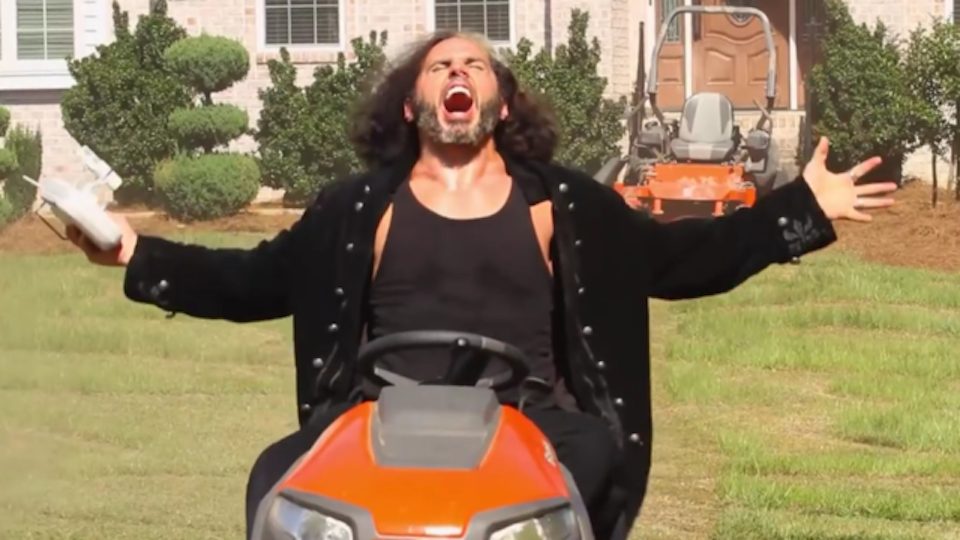 Matt Hardy is working with the WWE to produce a 'Woken Universe-'themed sitcom for the WWE Network. We now have some more details as to what to expect from the series as well as when we may see the first episode.
WWE cameras were filming material for the show over a month ago, but production had to be delayed due to Hurricane Florence that caused damage to the Hardy compound. It does now appear that the pilot episode is finished.
According to PWInsider, the first episode of House Hardy appears to be a Halloween special.
The show is said to be very similar to what the Hardys were making while they were with Impact Wrestling. Former Impact employees Jeremy Borash and James Long are involved with creating the content for the show.
House Hardy will feature many familiar faces, including Queen Rebecca, Matt Hardy, King Maxel, and Senor Benjamin. Though there is not a set date for when the pilot will air, being Halloween themed will likely place it later this month, possibly even on October 31 itself.Hardy has been busy on social media promoting the show:
The King in GOLD RETURNS!#HouseHardy@WWENetwork@WWE pic.twitter.com/adKxjCDzjl

— MATT HARDY (@MATTHARDYBRAND) October 7, 2018
Do you think House Hardy will be wonderful, or do you think it will soon be obsolete? Let us now on Twitter, Discord, or in the comments below today!