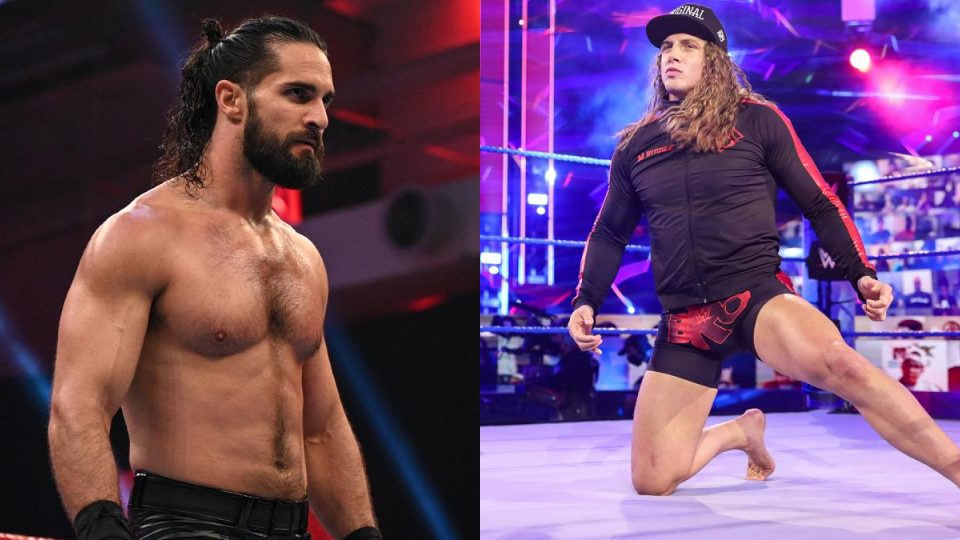 Past reports have stated there has been major heat between Seth Rollins and Riddle, particularly on the part of Rollins. The heat had reportedly originated when Riddle's wife made comments about Becky Lynch's weight. The heat was reportedly so bad that Rollins had no interest in working with Riddle.
Now, Fightful Select (subscription required) is reported that the two have squashed the issue between them. The report states that the two approached each other to rectify the issues between them and Riddle apologized for his wife's comments.
The only time the two have interacted on camera in WWE was at Survivor Series 2020. While it was pointed out that Rollins seemed to refuse to look at Riddle during their traditional Survivor Series tag match, there is still no heat between them now.
Seth Rollins and Riddle are currently on opposite brands with Rollins on SmackDown and Riddle on Raw. This means we are unlikely to see the two have a match or a feud outside of a new cross-brand stipulation anytime soon. They could also clash in the upcoming Royal Rumble match but that is merely speculation.
What are your thoughts on the above story? Let us know in the comments on Twitter or Facebook.