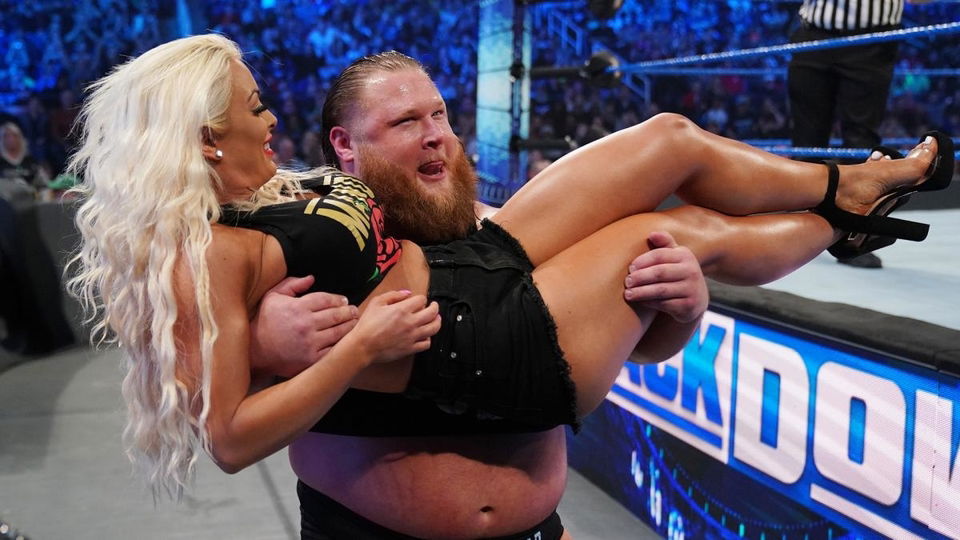 The WrestleMania 36 card has changed shape many times over the last few weeks, and here's an update on the status of another planned match.
Probably the most entertaining program on the SmackDown brand as of late has been the romance angle involving Otis, Dolph Ziggler and Mandy Rose.
It was reported for weeks that Otis vs. Ziggler was planned for 'Mania, but more recently reports emerged that it would instead be a six-person tag match that would see Otis team with Rose and Tucker against Ziggler, Robert Roode and Sonya Deville, or even that it could possibly be scrapped entirely.
Now, speaking on Wrestling Observer Radio, Dave Meltzer has reiterated that Ziggler vs. Otis as a singles match is still the planned match and has not been changed or pulled.
The card seems to be constantly changing due to the coronavirus pandemic, as well as other reasons such as injuries. The latest word was that we're looking at 16 matches overall, with eight on each night.
The likes of Carmella, Dana Brooke and Rey Mysterio were initially scheduled for matches on the show but now won't be there due to being in quarantine.