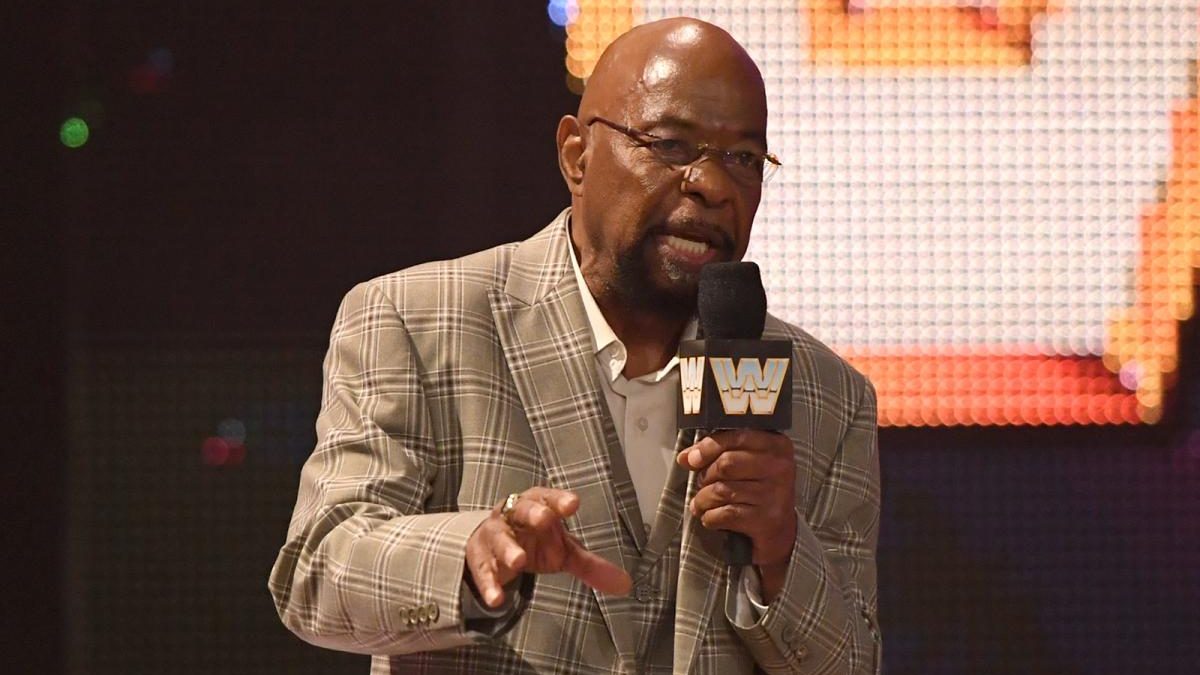 More information surrounding the surprise appearance of Teddy Long on SmackDown has been revealed, including his future on WWE TV.
Last night, Teddy Long dropped in on SmackDown, giving Cesaro the opportunity to earn a Universal Championship match. Unfortunately for fans of tag team matches, Long isn't currently scheduled for any more WWE shows.
As per Mike Johnson of PWInsider, Long's cameo was just a one-off appearance. It was noted that people backstage loved having Long in the building for SmackDown.
Long was inducted into the WWE Hall of Fame in 2017. Long made a humorous appearance on the following episode of Raw, thinking he had been chosen to become the new general manager of the Red Brand.
Currently, Adam Pearce and Sonya Deville make decisions onscreen for Raw and SmackDown. After a controversial call by Deville, Pearce has responded to an unusual fan request involving the former competitor.
Jimmy Uso also made his WWE return on SmackDown. A new report has clarified his injury status, speculating his future on the Blue Brand.
You can read about the overnight viewership of the SmackDown special, and how it compares to last week's show, here.
What are your thoughts on the above story? Let us know in the comments on Twitter or Facebook.