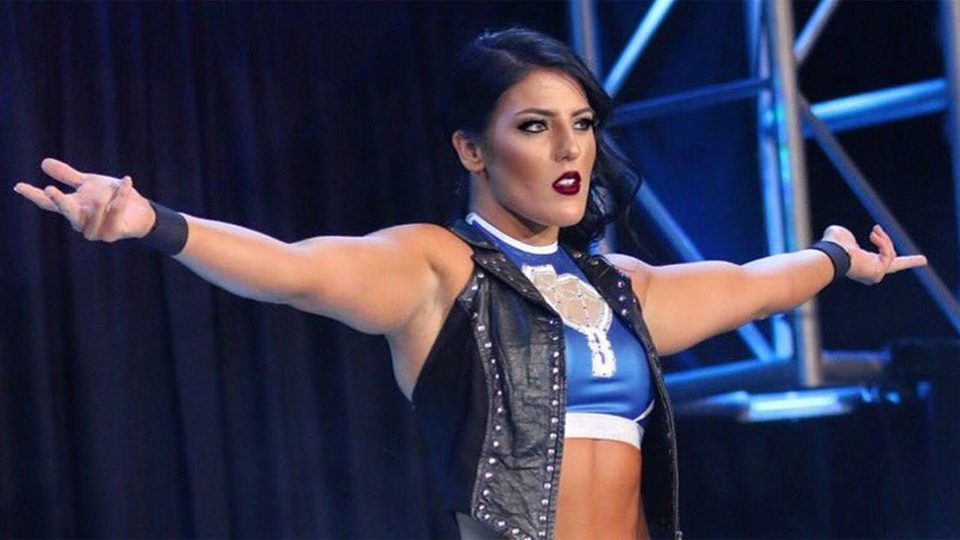 It was reported earlier a silhouette of Tessa Blanchard had found its way into the WWE Battleground video game. The image was taken by Basil Mahmud after Tessa Blanchard won the IMPACT World Title at Hard to Kill.
As you can see below, Mahmud was upset the picture was used without his permission. Since the initial post, Mahmud has updated the status on Twitter.
https://twitter.com/Beezzzzy/status/1306763424400113665?s=20
Mahmud said the picture will be removed by a patch update released today. Additionally, Mahmud thanked his attorneys.
https://twitter.com/Beezzzzy/status/1307063462561021952?s=20
Michael Dockins is the same lawyer that has done recent trademark filings for several non-WWE wrestlers, including Miro, AEW World Tag Team Champions FTR, Chris Jericho, and Cody Rhodes, among others.
There was no comment on if WWE and Mahmud reached any kind of financial arrangement. WWE and Video Games sure seem to have their fair share of troubles of late. Hopefully, WWE 2k22 will be clear of problems like this.