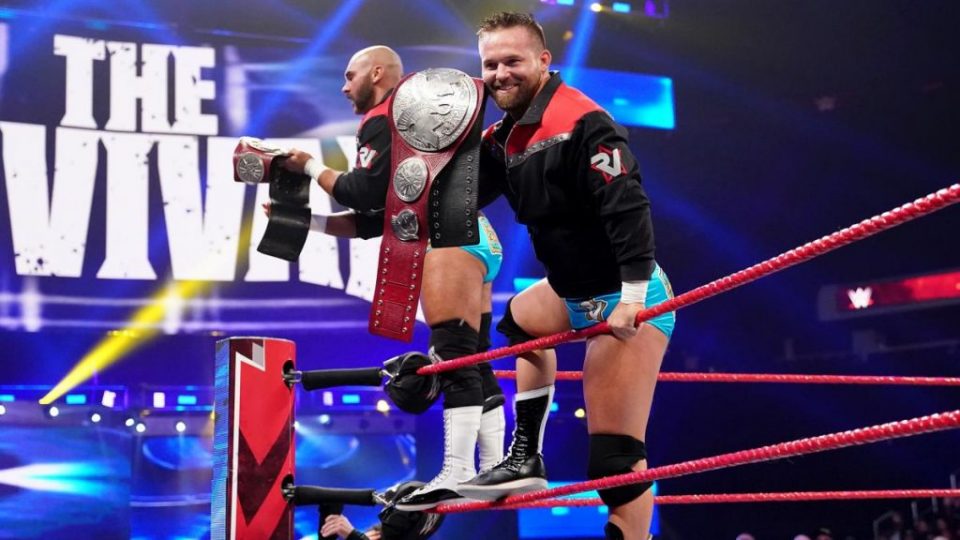 Through 2019 there has been a constant "will they, won't they" with Scott Dawson and Dash Wilder in regards to signing a new WWE contract.
It was widely reported at the beginning of the year that both men wanted out, and that they would not be re-signing with WWE once their current deals expire.
Since then, they have held the tag belts on Raw or SmackDown three times, and are in fact current SmackDown tag champions, but there is still nothing to suggest that they will be re-signing.
The complication is that, due to a jaw injury suffered by Dash Wilder, his contract with WWE runs out 10 weeks after Scott Dawson's. WWE has the right to freeze a wrestler's contract if the wrestler is injured for a lengthy period of time.
Writing in the Wrestling Observer Newsletter, Dave Meltzer said:
While The Revival's contracts are up in April, WWE has extended Daniel Wheeler's (Dash Wilder) deal another ten weeks due to the period he was out of action in 2016 with a broken jaw.
So perhaps the duo are aiming for a WrestleMania 36 send off, and then Wilder will simply sit on the sidelines for 10 weeks until they're allowed to leave.
By April, we will have a much better idea of how AEW is getting on, so the Revival will have ample opportunity to decide one way or the other if they want to stay or if they still want to head to different shores.