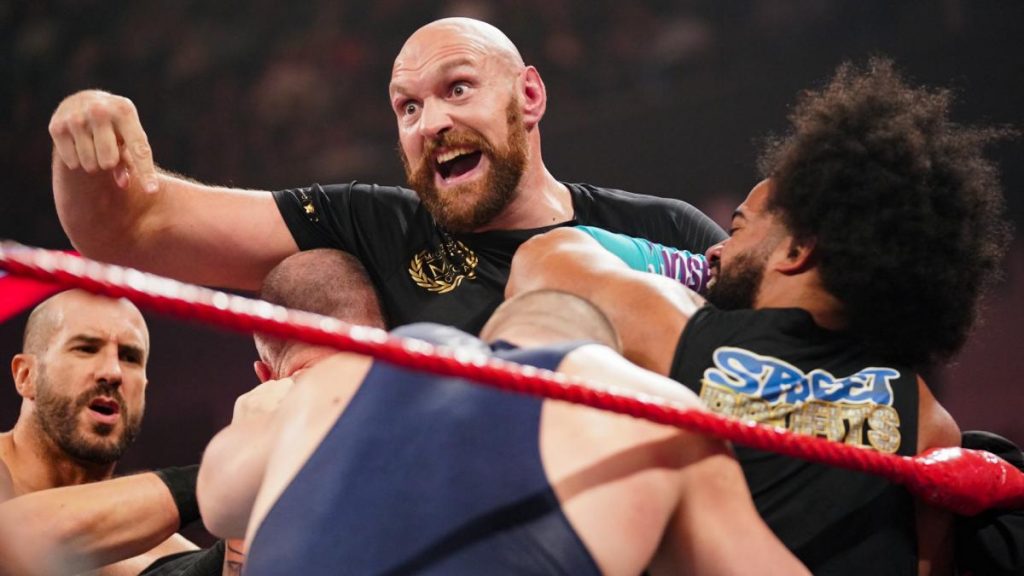 Several months ago, it was reported that WWE was considering both Tyson Fury and Cain Velasquez as the WrestleMania 36 opponent for WWE Champion Brock Lesnar.
However, a report emerged last week suggesting that NEITHER Tyson Fury nor Cain Velasquez was being considered as Brock's WrestleMania opponent right now.
With his WWE future up in the air, reliable Twitter source WrestleVotes has provided somewhat of an update.
According to WrestleVotes, Fury appearing at WrestleMania in April 2020 is very much dependent on whether or not he can defeat Deontay Wilder on February 22.
The report states that Vince McMahon is going to be unwilling to give Fury a huge offer to appear on the big pay-per-view if he has just lost to Wilder. However, that could change if he walks out with the win.
Lots of speculation regarding Tyson Fury & WrestleMania. Source said his fight at MGM Grand vs. Deontay Wilder on February 22 is crucial to him appearing in Tampa. If Wilder wins, Vince isn't throwing $$ at a guy who just lost on PPV. So to a degree, the ball is in Fury's court.

— WrestleVotes (@WrestleVotes) January 9, 2020
Speaking of WrestleVotes, they are reporting that Brock's appearance in the Royal Rumble match later this month will be used to set up his feud for WrestleMania.
Based on the fact that Fury vs. Wilder II takes place after the Royal Rumble, it certainly now seems unlikely that WWE is going to have Lesnar defend his title against Fury at the biggest pay-per-view of the year.
Source says WWE is doing this Lesnar in the Rumble angle as a way to set up Brock's Mania matchup. Which could signal its against someone from SD or NXT as Heyman mentioned a few times last night. Opens up a world of possibilities.

— WrestleVotes (@WrestleVotes) January 7, 2020