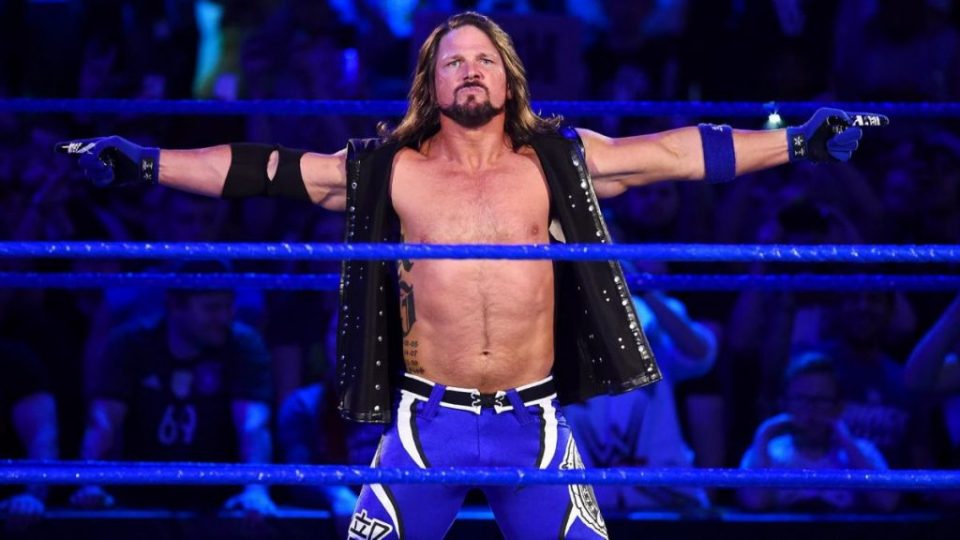 Last night during the Royal Rumble match, a returning Edge his AJ Styles with a Spear. In order to make the move look as great as possible, Styles attempted to flip as he took the bump.
However, Styles landed hard on his shoulder and was swiftly eliminated so he could receive medical attention. It was clear that he wasn't supposed to be eliminated when he was.
All the feels. ❤️#RoyalRumble #MensRumble @EdgeRatedR pic.twitter.com/c6aIPvzn4r

— WWE Universe (@WWEUniverse) January 27, 2020
It has been reported that AJ was checked backstage by doctors and his arm was immediately put into a sling. There is no word right now on how bad his injury is and how long he will be out for, so stay tuned to WrestleTalk.com for the latest on that.
WWE higher-ups are still reportedly hopeful that AJ Styles will be ready for WrestleMania where he was previously rumoured to be facing Randy Orton. However, plans might have changed as Orton is now planned for a match with Edge.
Speaking of AJ Styles and WrestleMania, it has been reported and rumoured that WWE is considering moving AJ back over to SmackDown in that brand split/shake-up that will likely follow WrestleMania.
However, WWE Backstage's Ryan Satin has seemingly denied these reports, claiming that Styles is unable to work on Friday evenings due to his family commitments, meaning he'll be on Raw for the foreseeable future.
On the topic of AJ Styles, sources tell me there's no truth to the rumor suggesting he may go back to SmackDown after WrestleMania.

I'm told he does sports with his son on Fridays and SD isn't an option for him. Plus, he's aware of future plans for his character and likes them.

— Ryan Satin (@ryansatin) January 27, 2020