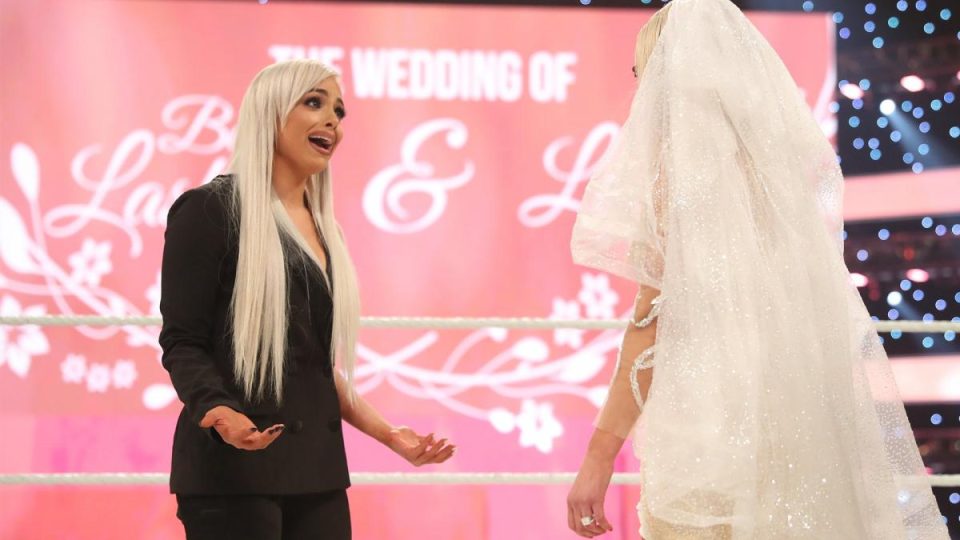 A new update has been provided regarding the possibility of WWE bringing back the lesbian storyline with Liv Morgan and Lana from last year.
Comments from Lana – when she said she'd been told it would be brought back – started rumours yesterday, but it seems like it's time to dial back any excitement… if excitement is the emotion you were feeling.
According to Ringside News – which has been accurate with its WWE backstage reports – there are no plans to bring the storyline back.
The report notes that Vince McMahon has only a close circle of people backstage he'll actually listen to, and none of them are pulling to revisit the surprising romance.
They're also on opposite brands, so even if there were plans to rekindle it, there'd have to be some changes made in that regard anyway.
Lana is currently scheduled to team with Raw Women's Champion Asuka at TLC to challenge Women's Tag Team Champions Nia Jax & Shayna Baszler. Lana has a singles match against Jax tonight on Raw.
What are your thoughts on the above story? Let us know in the comments on Twitter or Facebook.