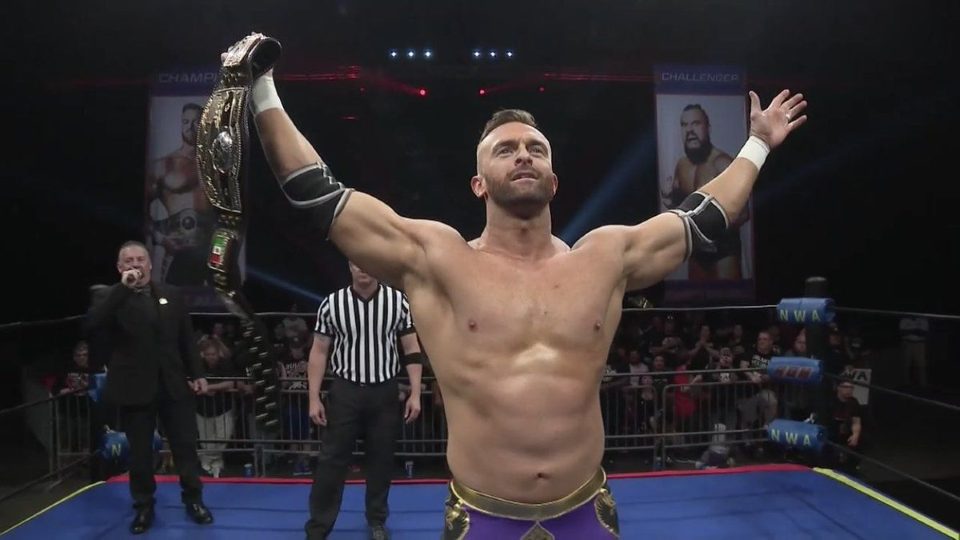 Here's the latest update on the status of the National Wrestling Alliance (NWA) following rumours it might be shutting down some point soon.
Fightful Select (subscription required and recommended) is reporting that the promotion has no firm plans moving forward following the departure of Vice President Dave Lagana.
It was noted that the presentation of the company was largely the vision of Lagana, so with him gone there's not much direction. The Worlds Heavyweight Champion Nick Aldis was considered for the VP role but it was said that he doesn't possess the same skillset that Lagana did.
NWA talent do seem to be fond of Billy Corgan, who is the owner and president of the comany, but did mention that he's not been particularly active recently.
There were weekly meetings held with 'about a dozen people' to discuss Carnyland before Lagana's departure, but that project has now been canned.
Talent found out about Lagana's departure at pretty much the same time everyone else did, and received emails saying they're free to leave if they don't believe in the company's direction moving forward. Their deals do include a non-disparagement clause.
Billy Corgan has now commented on the speculation on Twitter, writing:
"A quick note about the National Wrestling Alliance, which I fought for, and won ownership of a few years back. We are NOT shutting down. So please disregard any and all rumor to effect. The @NWA is not and will not be for sale, and those talent who are under contract remain under contract for a reason: which is that we at the NWA are trying to figure out a way to provide our great fans with wrestling content in a very, very tough environment. And, most importantly, keep our talent safe and the standard of production you've come to expect from us at a high level. Anything less, in my opinion, is unacceptable. So yes, appreciate the interest, appreciate the chatter, but don't appreciate the unsourced rumors and speculation."