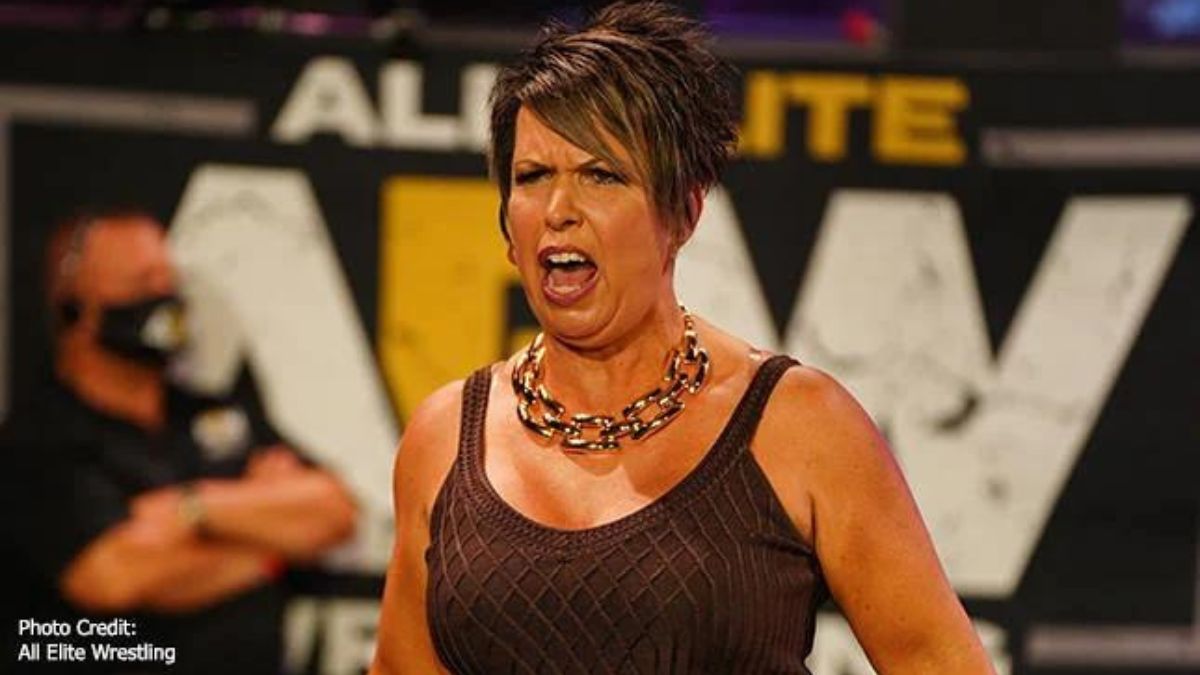 There's a new update on former WWE and AEW name Vickie Guerrero who's been in the news recently after allegations from her daughter Sherilyn.
Sherilyn Guerrero recently alleged that her stepfather Kris Benson (Vickie's husband) had sexually assaulted Sherilyn on a cruise in 2020, and that Vickie had chosen Kris over her and abandoned her.
On April 12, Vickie posted a statement on Instagram that was written on behalf of herself and Kris Benson "vehemently denying" the allegations.
Well, if you go back to Vickie's Instagram, you won't see that statement anymore, nor will you see anything that had been posted previously.
The account had all posts deleted from it, and has now been completely rebranded as a page for 'Travel by Vickie' – "Welcome to Travel by Vickie. I love traveling and look forward to creating a detailed itinerary for either business or personal trips".
There are currently only three posts up – one being a poster for an all inclusive resort in Punta Cana saying "book now save 60%", one being a certificate to show that Vickie completed the Evolution Travel Academy's Travel 101 Course, and one being the 'Travel by Vickie' logo.
Soon after the allegations were made by Sherilyn, Vickie was removed from AEW's official roster page on its website.
Her contract with the promotion was due to expire in July and she'd already said she wouldn't be re-signing.
The April 12 statement that was posted in response to the allegations was as follows:
April 12, 2023
Kris and Vickie Benson Respond to Sherilyn Guerrero's Recent Allegations
Kris and Vickie Benson vehemently deny Sherilyn Guerrero's recent allegations of sexual assault and abandonment.
Ms. Guerrero's unsubstantiated accusations have caused the Bensons to suffer public ridicule, scorn, derision, and humiliation.
Kris and Vickie fully appreciate the seriousness of allegations of this nature and the need for public support of sexual assault survivors; however, they ask that you withhold final judgment on this matter until they have an opportunity to bring Ms. Guerrero and her claims into a court of law where judgment is based on facts and merit.
Contact
Reese Campbell
Attorney for Kris and Vickie Benson
EaDo Law, PLLC
Houston, Texas (713) 424-6653
We will keep you informed with any further updates.
If you want to stay fully updated on all the latest wrestling news, click the red bell in the bottom right of your screen to receive notifications from WrestleTalk.com straight to your device!