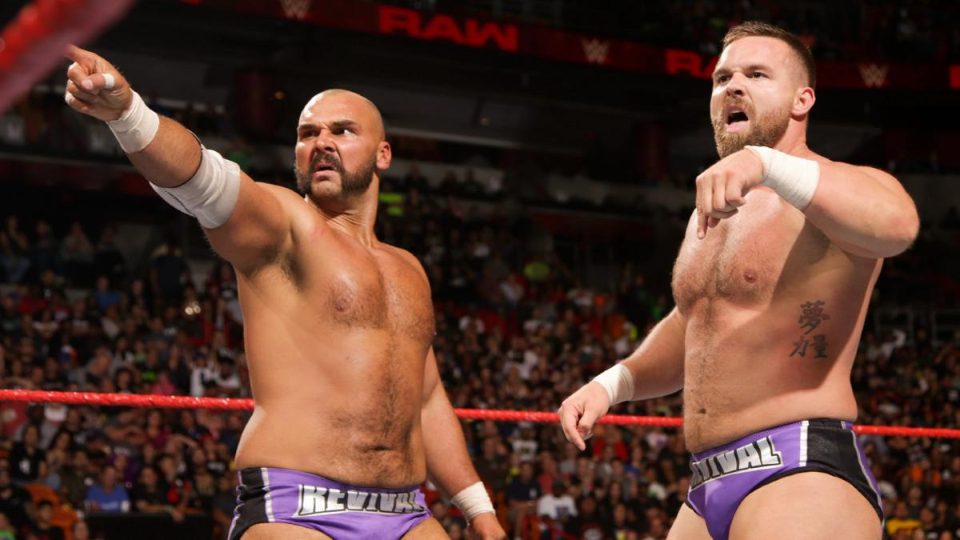 Unless you've spent the last two years as a SmackDown Live tag team member, it hasn't been the best of times for tag teams in WWE.
It's a popular opinion that the Raw tag division is the most under-utilised and worst booked division in all of WWE, but all of this is apparently set to change.
According to the Wrestling Observer Newsletter, teams on both sides of the main roster are set to be given a big push in order to battle with AEW, who are reportedly wanting to make their tag division a huge part of their product.
Scott Dawson and Dash Wilder of the Revival both requested their WWE releases recently, but have since reportedly been told that they will be the face of the division.
Matt and Jeff Hardy are expected to sign a further year on their WWE deals, meaning they could potentially team once again, and we saw seeds of a potential Zack Ryder/Curt Hawkins reunion this past week on Raw.
While it's still not the most inspiring sounding set of teams, and even if it is just to try and counter AEW, it's good to hear that the tag divisions, which offer up some of the best wrestling every week, are going to be given a chance.