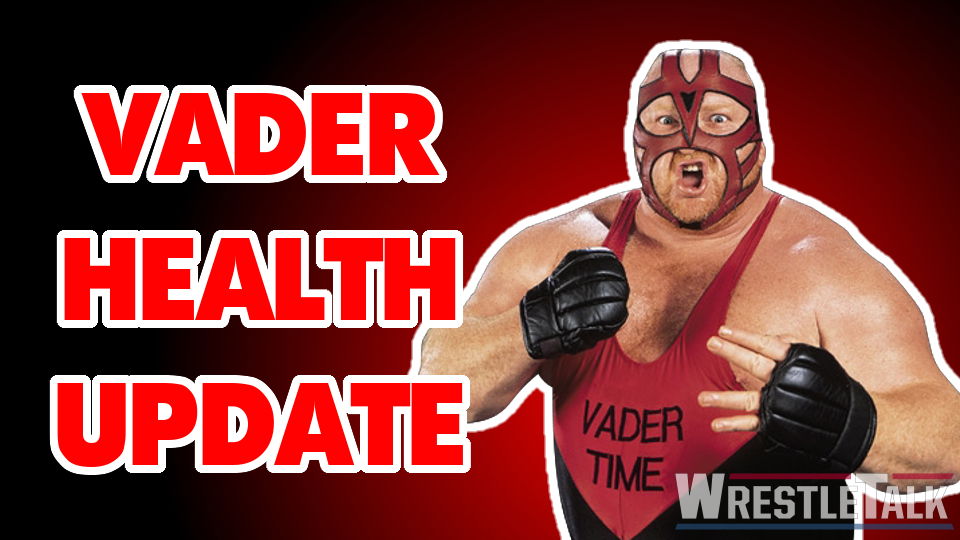 In November 2016, former WCW and IWGP Champion, Big Van Vader, was diagnosed with congestive heart failure and given just two years to live. This came as a shock to many of his fans, clambering for Vader to be placed in the WWE Hall of Fame before it was too late. Now it seems the 'Rocky Mountain Monster' is doing much better.
I totally agree 1000% on this it's about that time we need @itsvadertime in the wwe hall of fame this year please @wwe !! #ItSVaderTime pic.twitter.com/3mXHoIm3Lr

— Richie A. Colombo II (@LegendKiller529) February 25, 2017
As various news outlets, such as Sportskeeda reported, Vader underwent successful, full-on open-heart surgery two months ago. Though doctors informed him he would have a long road to recovery, this gave many fans and loved ones hope for a healthy future.
On Tuesday, Vader had another procedure done to his heart, this time to correct an irregular heartbeat.
Yesterday I had a surgery on my heart .My heart had shifted to an A-Fib irregular heart beat A person in a fib has substanily increased chance of Heart Attack &Stroke.The surgery was to put the HEART in normal sinus https://t.co/MQvHiGe0Rg was a success

— Big Van Vader (@itsvadertime) May 9, 2018
This surgery was also successful, meaning that Vader's heart now beats in a normal rhythm, lessening his risk for heart attack and stroke.
Vader, not shy about sharing this photo of his surgical scar, has not stopped with this bit of good news. He has got himself into much better shape, even stating that he hopes for a medical clearance to wrestle again soon. In fact, upon seeing Vader's physique in a recent photo, one Twitter user remarked, 'You could have been Thanos.'
Many have called Vader the greatest big man of all time. Do you agree? Share your opinion in the comments below or on Twitter here!