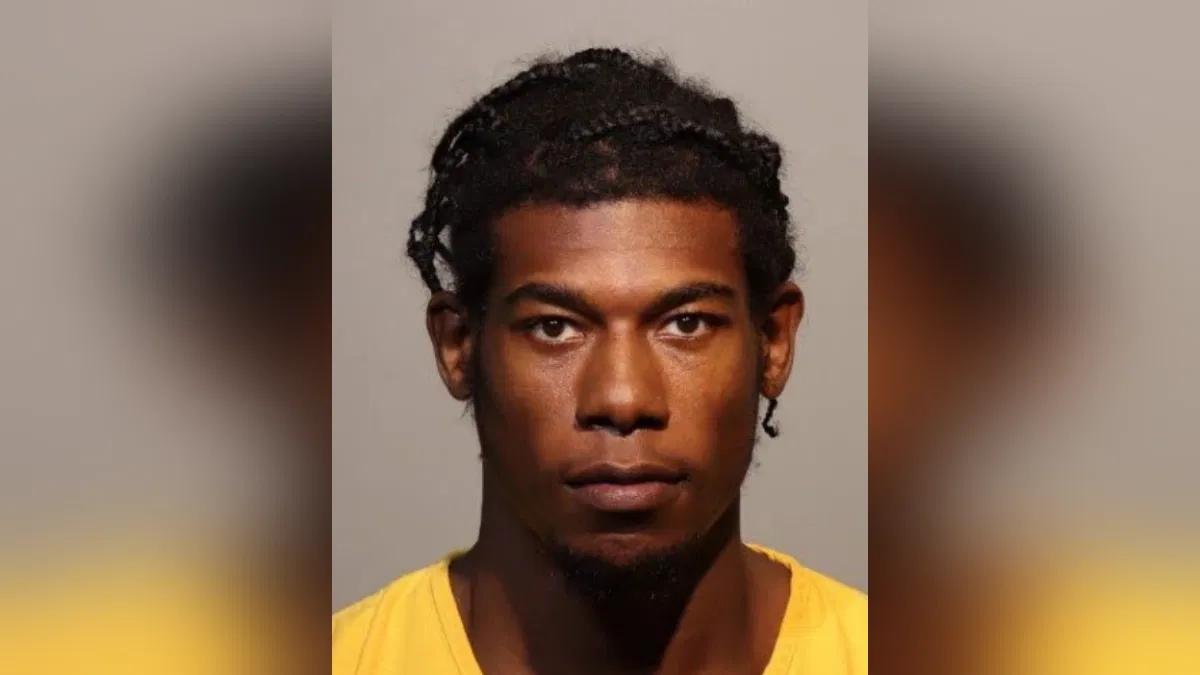 Patrick Clark, the former Velveteen Dream in WWE, has been accused of capturing video footage of fellow NXT talents at the time, without their consent, using the bathroom at a house party.
This is an allegation of an incident from a couple of years ago that nearly came out at the time, but no-one would come out publicly and say it on the record. Now, former WWE star EC3, real name Michael Hutter, has told the story of the alleged incident in an interview with Sportskeeda.
EC3 claimed:
"We had a party and it was at my place, and he came over because I'm being friendly and I'm top guy and I tried to welcome everybody into the thing. He left his phone in my bathroom with the camera on trying to capture people taking pisses, so there.

"How did I know? Because it's my bathroom. When I walk in there and I see a phone selfie-style, propped up, on, filming, where if somebody is going to take a pee, they would have their phallus out urinating into the water…

"I'm like, 'What is going on? Am I tripping?'. I shouldn't be because I don't do drugs that would trip me out, so I'm like, 'This is actually happening'. What I did was I took the phone, I stopped the recording, I made sure the pee pee video of my wee wee was deleted because that was happening in my home, by the way.

"So delete, put it back, turn it back on so it looked like it was still happening… ha ha, the big elaborate ruse… I walk out of my own bathroom because this is where I live, I sit on the couch, I go and I wait, and he goes right back in the bathroom. I go back in right after that… phone's gone. I'm like, 'I can't believe this'.

"Here's the problem. Unnamed talents, that I will not name, in this moment in time were probably doing other things in that bathroom, so instead of a blatant confrontation, I just said, 'Everybody get out, I'm going to bed, go, get out'.

"Select people that were there, I informed of what happened. As I was informing them, that was where I would therefore be confronting on my next step, because I wanted them to know first before. What do you do with something like this? I'm an adult male who's been violated in his own home, in a sense, and who knows what else is going on.

"These guys need to know. Well, one of them is still his buddy, tells him this, and now it's like a dramatic thing where someone's like blaming me for recording myself, and I'm like, 'You know what, whatever, this is ridiculous', but guess what? I'm a professional, so I go to be a professional and we have a mini-feud and it goes into Brooklyn TakeOver where, as a professional, you give your body to your opponent.

"You protect your opponent, even if you don't like them, even if you despise them, even if you record them peeing. So, what happened in that match? (I was) concussed three minutes into it, don't remember a thing about it. There it is. There's your story. You got your money's worth today!"
Patrick Clark was arrested twice in the space of six days last month. The explanation, timeline and breakdown of how his arrests have played out can be found here:
In November 2021, Clark was arrested for possession of cocaine, use or possession of drug paraphernalia, destroying/altering/concealing physical evidence, and having no lamps/illuminating devices in his vehicle.

On April 21, 2022, Clark was sentenced to a 12-month probation period for the November arrest.

On August 20, 2022 – which was four months into his 12-month probation sentence – Clark was arrested for trespassing on property after a warning, and first degree battery.

On August 22, 2022, current WWE talent Tehuti Miles (Ashante 'Thee' Adonis of Hit Row) put up $1,200 in bond money to bail Clark out of jail.

On August 26, 2022, Clark was arrested again due to a warrant being triggered because the August 20 arrest took place during his probation period from the November arrest.

On August 30, 2022, Clark was transferred from Orange County Jail to the Seminole County Sherriff's Department.

Clark remains incarcerated at Seminole County and has a court date set for 1:30pm on September 19, 2022.
All further updates on Clark's situation can be found at this link.