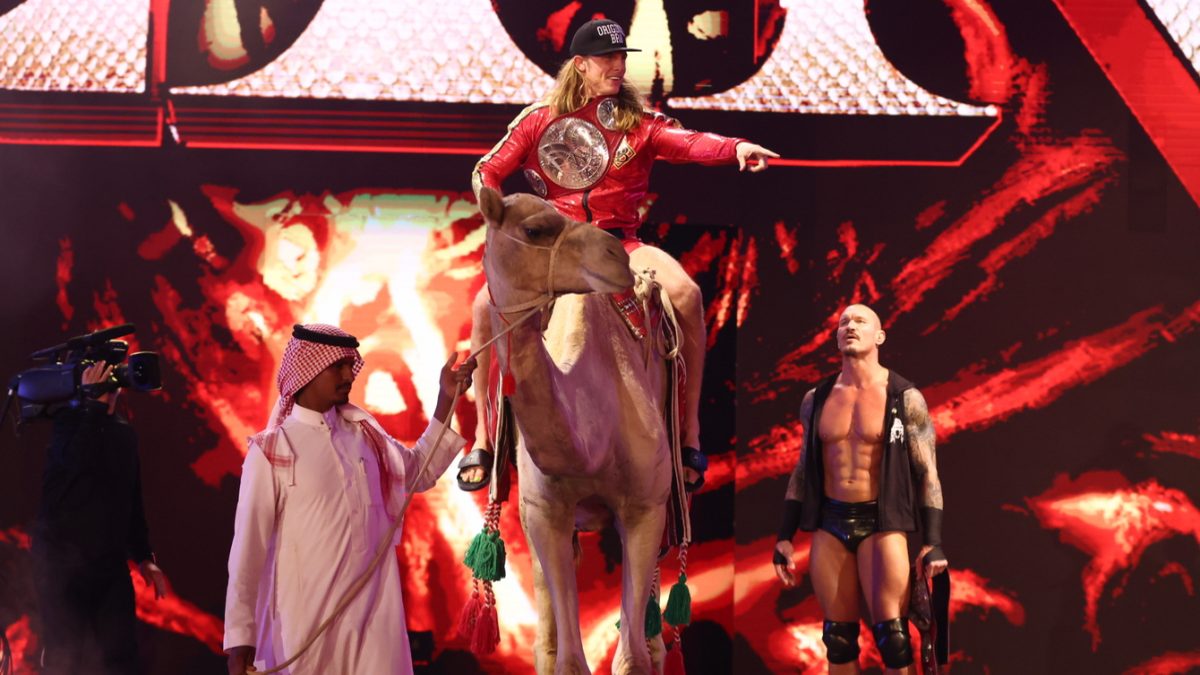 With Vince McMahon, you often have to be willing to camel toe the line between what you want, and what he wants. Yes, that was just an excuse to write camel toe (it's the little things in life).
Thankfully for those who have worked for Vince for a very long time like Randy Orton, there is generally a higher threshold for what is and what isn't allowed, but even Randy gets told no sometimes.
According to Orton's tag partner Riddle, Vince McMahon banned Randy from riding a camel to the ring at the recent WWE Crown Jewel show in Saudi Arabia.
Speaking to the Metro newspaper, Riddle said:
"The camel was a good time! I highly recommend, if you haven't ridden a camel, get yourself a camel, get yourself the opportunity to ride one. Especially if you get the opportunity to ride one in Saudi, embrace the culture there and everything else – and the fans loved it. I'll be honest – I loved it.

"You know who wasn't happy about it though, because they didn't get to ride a camel either? Randy. Randy wanted to ride a camel and Vince wouldn't let him. He goes, 'Randy, that's not your character, riding a camel.' He's like, 'What does that mean man?! My character doesn't ride a camel?!'

"I'm like, 'Randy, I'm sorry bro, sometimes you're just not the dude that rides camels.'"
Riddle was then asked who came up with the idea for him to ride a camel to the ring, to which he replied:
"I have no idea who pitched it. All I know is that the morning of the show, seven o'clock in the morning, I was jetlagged so I didn't get any sleep that night and I was still awake.

"I get a call and they're like, 'We need you at the show early to rehearse and stuff.' I'm like, 'Rehearse what?' They go, Rehearse riding a camel.' I was like, 'A real camel?' They're like, 'Yeah!' So, that's what happened – it was great, I enjoyed it. The camel was great too."
To make sure you stay updated with all the latest wrestling news, add WrestleTalk.com to your Google Discover feed and follow us on Twitter!