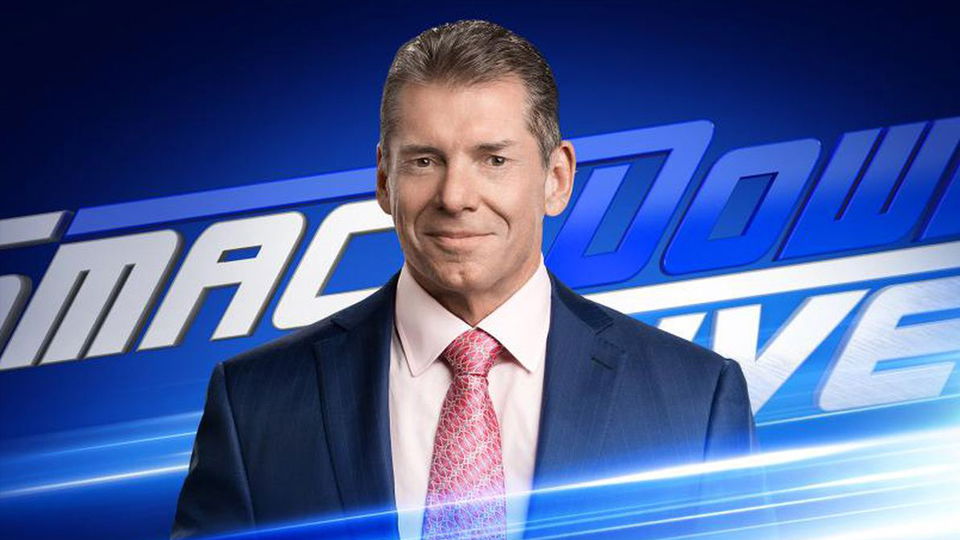 WWE Chairman Vince McMahon will be making an appearance on SmackDown Live this evening to address the Kofi Kingston situation.
The issues between McMahon and Kingston began two weeks ago when the boss pulled Kofi from his scheduled match against Daniel Bryan at Fastlane and replaced him with "bigger box office attraction" Kevin Owens.
At Fastlane, Kofi waited for an hour outside of Vince's office looking to get a meeting and was ignored until his New Day team mates stepped in. When Kofi finally got to speak with Vince, the boss changed his mind and make the WWE Championship match a three-way.
I'm not sure what Vince was trying to accomplish last night, but one thing became very clear: He does not want to see me as WWE Champion.

After 11 years, I finally have your attention…and I'm not going away. See you Tuesday @VinceMcMahon ?

— ?? Sir Kofi Krampus ?? (@TrueKofi) March 11, 2019
Only, it was a swerve. When Kofi came out for his match he learned that although the WWE Title bout was now a three-way he was not part of it. Instead he was forced to wrestle against The Bar in a tornado handicap match, which he lost after receiving a pasting.
The three-way that took place later on saw Daniel Bryan and Kevin Owens joined in their match by Mustafa Ali, who in reality was the man replaced by Kofi in the gauntlet match on SmackDown and at Elimination Chamber due to injuries.
It is widely believed that Kofi Kingston will wrestle Daniel Bryan at WrestleMania for the WWE Championship in a rare example of WWE listening to its audience and changing direction late in the game. While it is unlikely to be confirmed tonight, whatever McMahon does is likely to get the ball rolling towards that match becoming official.