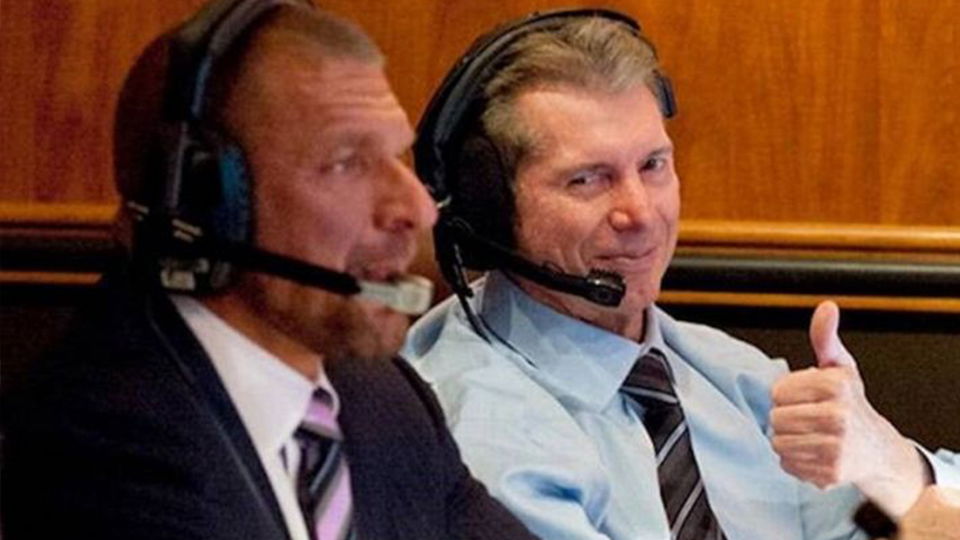 Vince McMahon is still as crazy as ever at 74 years old. A story has now emerged that McMahon did a massive dive at WrestleMania 36 rehearsal to show a terrified Rob Gronkowski that it was safe.
Fightful Select were the first ones to report the story. McMahon did the dive with a comment of "not so bad is it" to encourage Gronk. Gronk ended up doing the move with several large strong men to catch him.
People have historically said that McMahon doesn't allow his talent to do anything he wouldn't do himself. The most famous case of this was when Shawn Michaels ziplined from the ceiling at WrestleMania XII. There is footage of McMahon in the harness doing the stunt earlier in the day. Michaels' mother told the story on the Heartbreak and Triumph DVD, as she did not want her son doing the stunt.
Of course, it is more baffling considering McMahon is 24 years older now than he was then. Especially when you consider that taking a dive from a platform is more stressful on your body than taking a zipline ride. The job got done, though so props to McMahon for putting his money where his mouth is.
Would you have liked to have seen Vince McMahon do this dive? Let us know on Twitter!