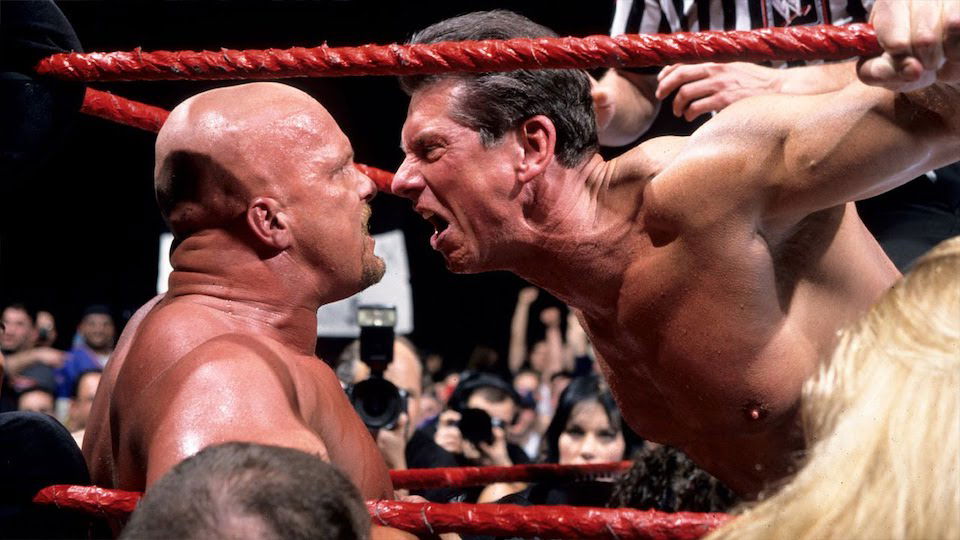 One of the greatest rivalries in WWE is, without any doubt, the fantastic storyline between Stone Cold Steve Austin and Mr. McMahon. However, it has emerged that Vince didn't see Austin as a top guy.
During a recent interview with Premier Live TV, Jake Roberts opened up about how Vince McMahon really felt about Stone Cold Steve Austin when he joined WWE (then WWF) from WCW:
"When Steve Austin came to WWF, I was helping write television, and I watched him, and I said, 'This motherf*cker got it, man. He's got that 'it' factor and he don't even know he's got it.'

"I'm starting to scoot him into places. Sort of as an afterthought so nobody was watching. Well then one day I told Vince [McMahon], I said, 'That guy right there is gonna be your next super, superstar.' 'You kidding me Jake?' He said, 'That guy, he'll never make it past fifth, sixth match. He's not a main-eventer.' I said, 'The f*ck he ain't.' He said, 'Do you think so?' I said, 'Yeah I think so,' and we tried the thing and I guess it might've worked huh?"
It's safe to say that Vince McMahon got this one right. Whatever happened to that Stone Cold Steve Austin guy, eh?
What are your thoughts on the above story? Let us know in the comments on Twitter or Facebook.
Thanks to Post Wrestling for the transcription.