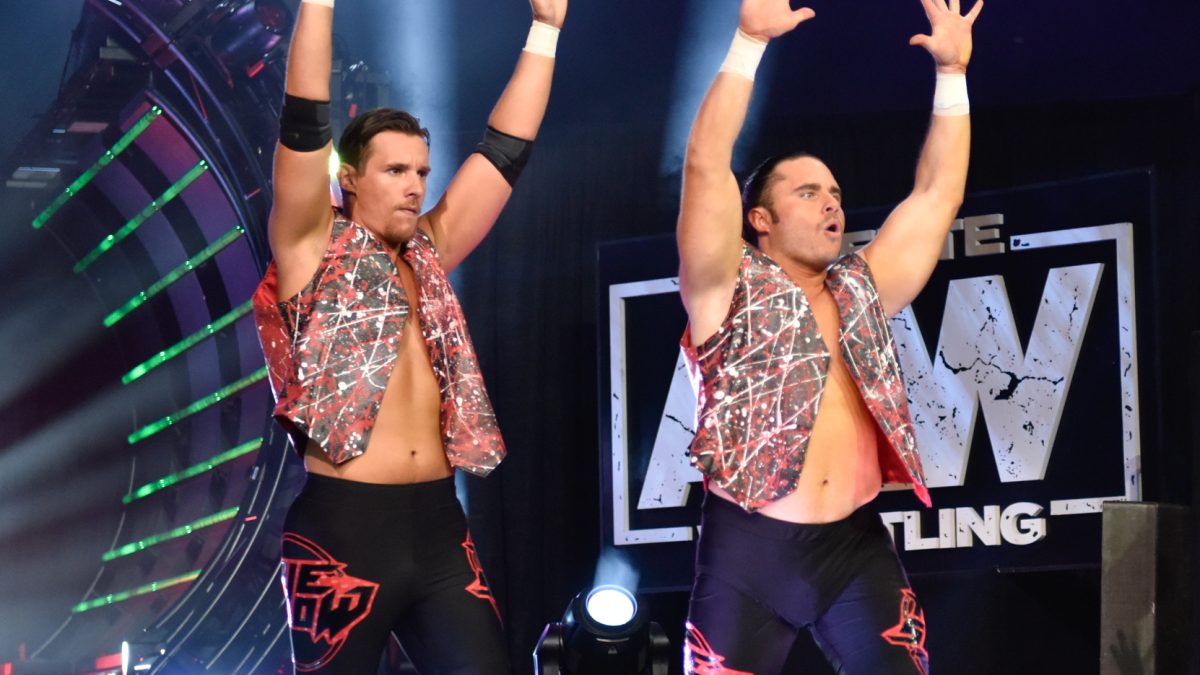 AEW stars 2point0, formerly Ever-Rise in NXT, have discussed how they got their break in WWE and what Vince McMahon thought of them.
Speaking on the latest Talk is Jericho, they explained how Kevin Owens helped get them booked as extras and local talent when WWE was around their hometown of Montreal.
Their extra-ing eventually led to a tryout in September 2016, which went well and they were told they were well liked, but were also told by Canyon Ceman, "There's only so many under-six-foot-tall white guys I can have on the roster right now".
They were then told about plans for a second version of the Cruiserweight Classic and that they were going to be used for that, but then that didn't even happen.
After that went by, they were also told they may have been included in the Dusty Rhodes Tag Team Classic, but never heard back about it.
They explained that they kept doing extra work and got a big break in Montreal in a squash match where they lost to AOP on Raw, and were allowed to do a pre-match promo in Gorilla in front of Vince McMahon.
McMahon praised their work after the match, saying, "Great s**t out there! Great enthusiasm!".
Mark Carrano then told Jeff Parker there was a problem with his paperwork and he needed to see him in his office. That was actually a lie and he just wanted a private conversation without Matt Lee there.
Carrano told Parker that Vince McMahon had specifically told him to recruit Parker and get him moved to Florida, and at least have him do a tryout.
Parker then told Matt Lee what had happened and that they needed to figure out a way to get them both at the tryout instead of just Parker on his own, which they were successful in doing.
When asked why Vince McMahon specifically singled him out, Parker replied:
"We had a friend who was a writer at the time, and he said they had the post-show meeting or whatever, maybe it was the day after. Vince said, 'You know that kid, he was just so hateable. I like him!'."
They officially joined WWE in 2019 as part of NXT, but were released earlier this year before signing with AEW.
Via Wrestling Inc
To make sure you stay updated with all the latest wrestling news, add WrestleTalk.com to your Google Discover feed and follow us on Twitter!