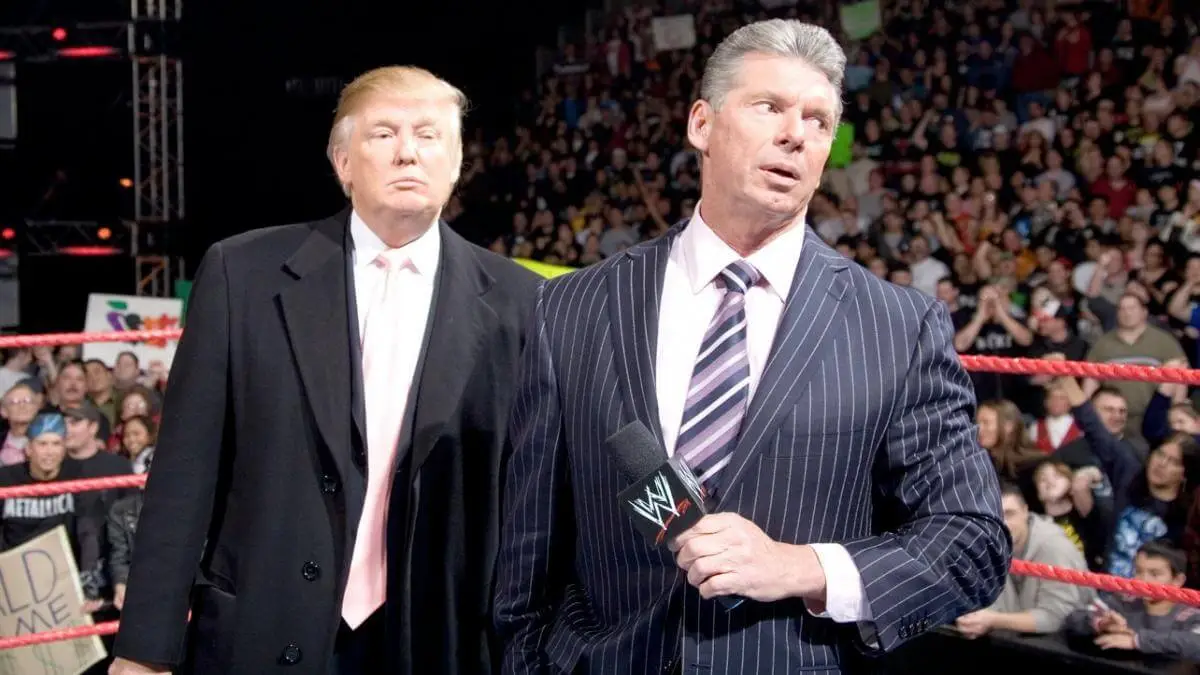 Reported by the Wall Street Journal, the speculation that progressed from an analysis of Vince McMahon's recently revealed unrecorded payments being possibly linked to Donald Trump, has now been confirmed.
As we recently reported, there has now been an additional $5 million dollars in payments by Vince McMahon that should have been classed as company expenses.
Interestingly, a detail within the release noted:
"[T]he Company has determined that two additional payments totalling $5.0 million, unrelated to the allegations that led to the Special Committee investigation, that Mr McMahon made in 2007 and 2009 should have been recorded in the Company's consolidated financial statements."
Subsequently an analysis by Brandon Thurston of WrestleNomics questioned whether or not these events were related.
Citing some interesting details, Thurston wrote of the coincidence:
"According to IRS filings, WWE spent a total of exactly $5 million in contributions to the Donald J. Trump Foundation in the same two years, 2007 and 2009. The records indicate the contributions came from WWE, and use its headquarters address, with no specific person named; the latest years-old comments from WWE's media relations attributed the donations to Vince McMahon and his wife Linda McMahon, personally.

"We asked a WWE spokesperson this week whether the similarities in the payment amounts and years are an unrelated coincidence, but have yet to hear back."
Now the Wall Street Journal has reported that the WWE Board of Directors has found that the payments in question did indeed go to Trump's charity.
Donald Trump featured on WWE television in both 2007 and 2009, being involved in notable on-screen angles including the famous "Battle of the Billionaires" at WrestleMania 23 in 2007.
In 2009, Trump appeared on an episode of WWE Raw where he featured heavily throughout the night in a running angle which saw him buy WWE Raw and sell it back to Vince McMahon.
If you're in the UK but didn't manage to get tickets to Clash at the Castle on September 3, WrestleTalk is hosting a watch party at The Joiner on Worship in Shoreditch, London, and we'd love for you to join us! Click here for more details.