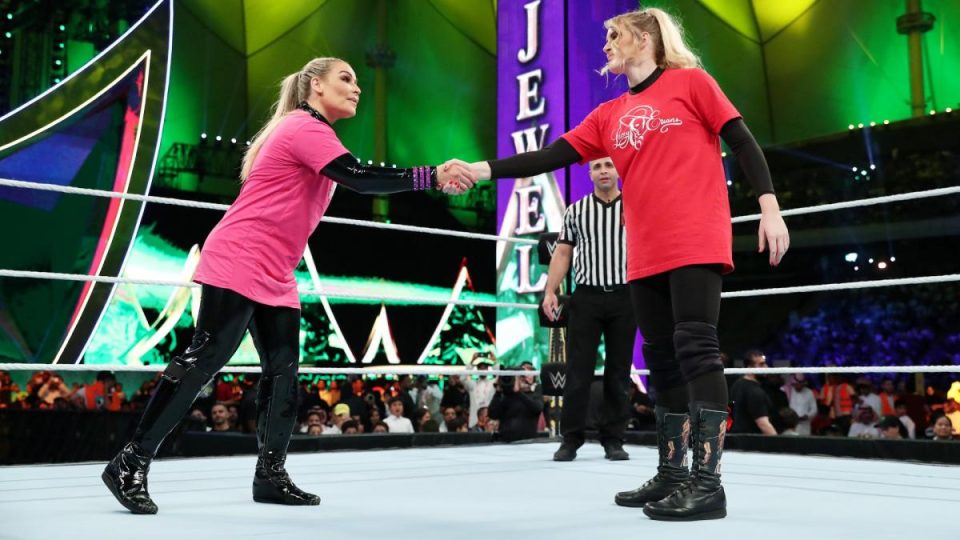 WWE SmackDown star Natalya has recalled how Vince McMahon "personally fought very hard" for the first women's match in Saudi Arabia.
The match took place at Crown Jewel in October 2019, and saw Natalya pick up the win over Lacey Evans.
Speaking with talkSPORT/Inside The Ropes, Natalya said:
"I was on cloud nine. I knew when WWE started doing shows in Saudi Arabia, I had a vision and I told everyone in upper management early on 'if women are going to wrestle in Saudi Arabia, I want to be the first woman to wrestle in Saudi Arabia.' I felt very strongly about that because I knew the magnitude, being a woman wrestling in Saudi Arabia, I knew how big it could be for women in the world and women in sports. I knew it was our chance to open a door that had never been open before. It was a dream of mine. When I was finally told about the match, I was brought into Vince McMahon's office and he let me know I was going to be a part of it. I was like, I can't believe this is finally happening, but I also know, in WWE and in the world, things can change daily. I didn't want to get my hopes too high. Vince said it was something he was trying to do for years. It was really a labor of love from him. He personally fought very hard for us to have that match. Being Vince McMahon, he had to fight hard for it and he did. It showed me how hard he wanted to fight for women. I was so excited to be picked for it and I knew how hard it was for the company to acquire (the match). Just knowing we were going to change the world. Yes, women have main evented WrestleMania and done a lot of first-evers, but this is something that transcended far beyond a wrestling ring or angle. This was for women in the world to celebrate something huge. It's still hard to wrap my head around that we did it."
Following that, there was a second women's match in Saudi which saw Bayley retain the SmackDown Women's Title over Naomi at Super ShowDown in February 2020.
Quote via Fightful
What are your thoughts on the above story? Let us know in the comments on Twitter or Facebook.