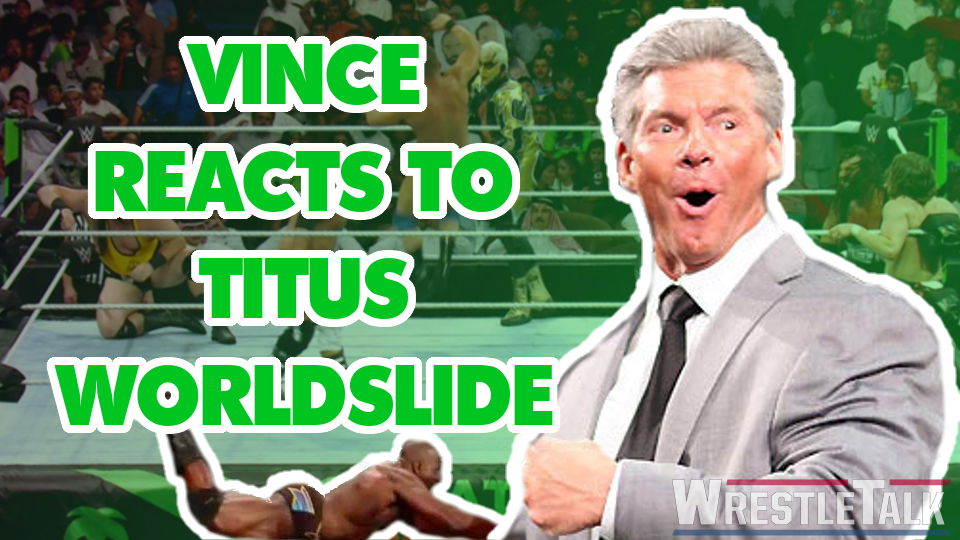 So, we all had a good laugh at Titus O'Neil Friday night at the Greatest Royal Rumble when he slid into home (and by that I mean under the ring). In fact, let's watch again.
https://youtu.be/QnvCp8bwCK0
Now that's funny. But how did the WWE chairman respond? He doesn't exactly have a great track record of responding well to the little things Titus does. See exhibit A…
https://youtu.be/nHIEdvwgE8w
Let's get another angle on that.
That bit of tenseness may be the reason Titus hasn't been pushed. So how did Vince respond to this blunder? He loved it.
McMahon was apparently laughing as hard as the rest of us and made sure the fall aired live. On top of that, he had them replay it a few times for good measure. It shouldn't be a wonder, Vince has always been a fan of slapstick comedy. Just see the Attitude Era for confirmation.
When Titus returned to the back, it was reported that Vince even gave him a pat on the back. Perhaps his fall was the best way to mend fences with the boss.
How many times have you watched Titus WorldSlide? Let us know in the comments below or on Twitter here.