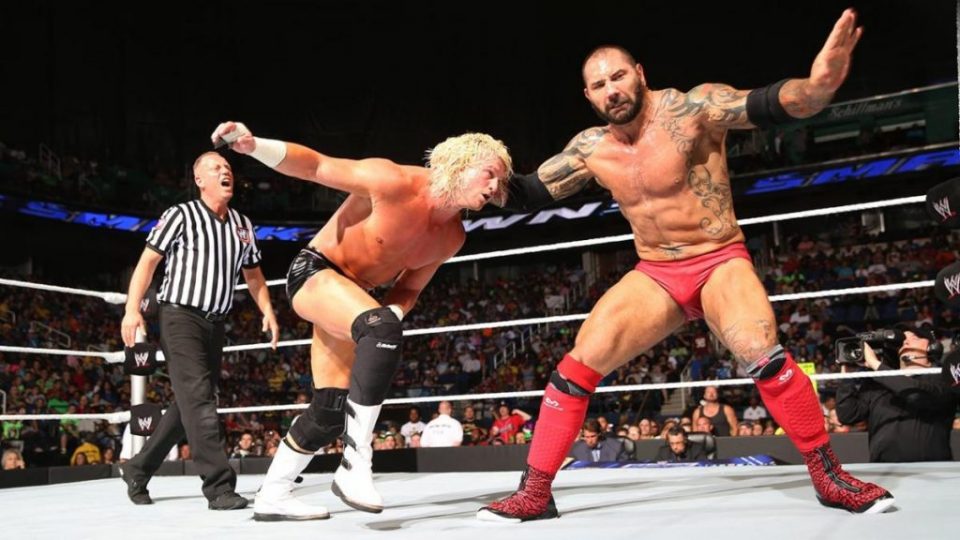 Former WWE Champion Batista recently revealed that he "bugged" Vince McMahon about working with Triple H in a retirement match at WrestleMania 35 while the pair were in hospital about to go into surgery.
Batista ended up losing to Triple H on the "grandest stage of them all" in a No Holds Barred match. He confirmed his retirement the following day.
However, speaking to Chris Jericho on the Talk is Jericho podcast, Batista revealed that he and his former Evolution stablemate actually pitched a rather different stipulation, but the idea was shot down by Vince McMahon.
"Originally, we wanted a have a Hell in a Cell but Vince, because of the pay-per-view, he didn't want to have a Hell In A Cell, and we really wanted Hell In A Cell. They're just great matches, they're violent."
Batista explained that as he and Triple H are both older part-time wrestlers, they needed a more hardcore match to make up for their lack of ring rust:
"We needed bells and whistles. We're two older guys, we hadn't wrestled in a long time and we needed the drama. We've already got the history, so we just needed the violence."
It has been rumoured that Vince McMahon was against the idea of having a Hell In A Cell match at WrestleMania instead of at the gimmicked pay-per-view.