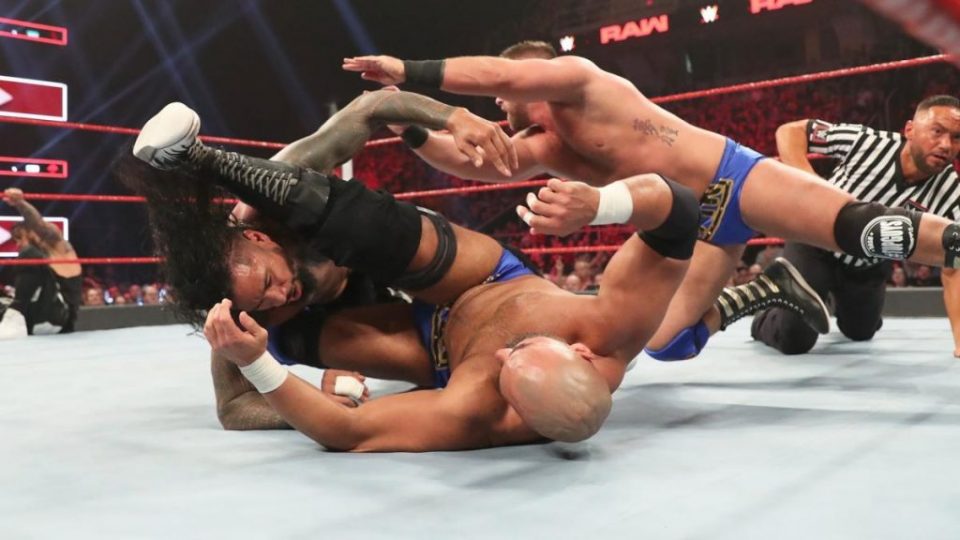 Last night on Raw, The Usos and The Revival put an end to their comedy nonsense feud by putting on a fun TV match. The Revival walked away with the win, and the four men felt like they left enough in the tank to put on an even better match later down the line.
However, Vince McMahon reportedly was very unhappy backstage after the match, but thankfully not with any of the wrestlers. According to Sean Ross Sapp of Fightful, Vince was unhappy with Drake Younger, the referee, after he apparently messed up a few spots in the match:
"I know there was some heat on the ref by Vince McMahon in particular for spots that you and I would not notice quite frankly. There was one during the break and one early on in the match and Vince was not happy. I thought the match was good. I thought that whatever it was I didn't notice because it didn't hurt the match at all."
This is interesting, as just one day prior WWE had booked three referee botches in separate bouts at the Money In The Bank pay-per-view event. However, it appears that this mistake, whatever it may have been, was not planned.