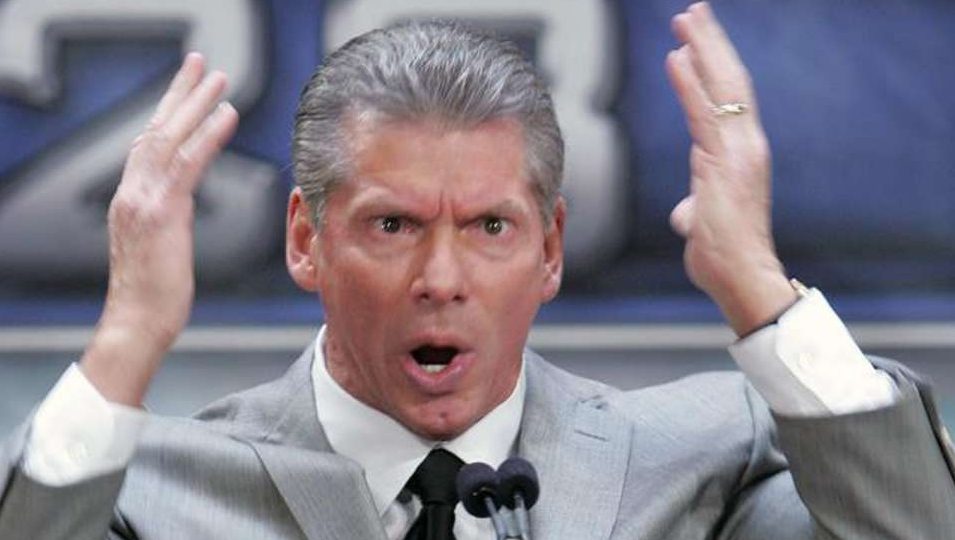 In what has been widely regarded as one of the worst WrestleManias in history, commentators Michael Cole and Jerry "The King" Lawler went one-on-one in one of the company's worst matches of the 21st century at Mania XXVII.
Not only was the match between Lawler and the inexperienced Cole hard to watch, but the decision to have the non-wrestler in Michael Cole go over left many fans scratching their heads.
While Vince McMahon might have been stupid enough to book the match, it appears as if the Chairman did understand that the match was shocking.
Speaking to fellow SmackDown announcer Corey Graves on the After The Bell podcast, Michael Cole revealed that Vince said the match between Cole and Lawler was the worst match he'd ever seen:
"Jerry comes off the rope with a missile dropkick and he kicks me right in the mouth. What happened? My other tooth next to the one Punk knocked out goes flying across the ring so now I've lost two teeth in the same day. There's blood everywhere."

"Jerry looks at me and he throws a right hand and I don't even sell. I don't even know where I'm at. I'm still on my feet and he goes, 'Michael you've gotta go down when I throw a punch.' So the next punch he throws with his index knuckle out and he catches me under the eye I go down like a brick."

"Then when I get up he goes, 'I'm gonna deliver the Stunner.' I said, 'A stunner?! How do I do a stunner?' He goes: 'Just sit there.' He jammed his shoulder into my chin so bad I'm just laying there and they count the 1-2-3 or it's over and I tapped out or whatever happened."

"I got carried out of there a bloody mess. As I go to the back Vince, I walked to the back, and I'm like, 'Man, I thought that went pretty good.' I go to the back and I look at Vince, and Vince looks at me and he goes, 'That is the worst thing I've ever witnessed in 60 years.' So, that was my WrestleMania match, but the check cleared and I'm still undefeated."
Despite being extremely inexperienced, I don't blame Michael Cole for the fact that the match didn't go to plan. Cole is not a wrestler, so how on earth WWE higher-ups thought he'd deliver a WrestleMania-calibre match is beyond me.
The moral of the story is, don't stick an inexperienced wrestler in a match with nearly 100,000 people in attendance and expect him to deliver a five-star classic. Vince should let the commentators commentate and the wrestlers wrestle.