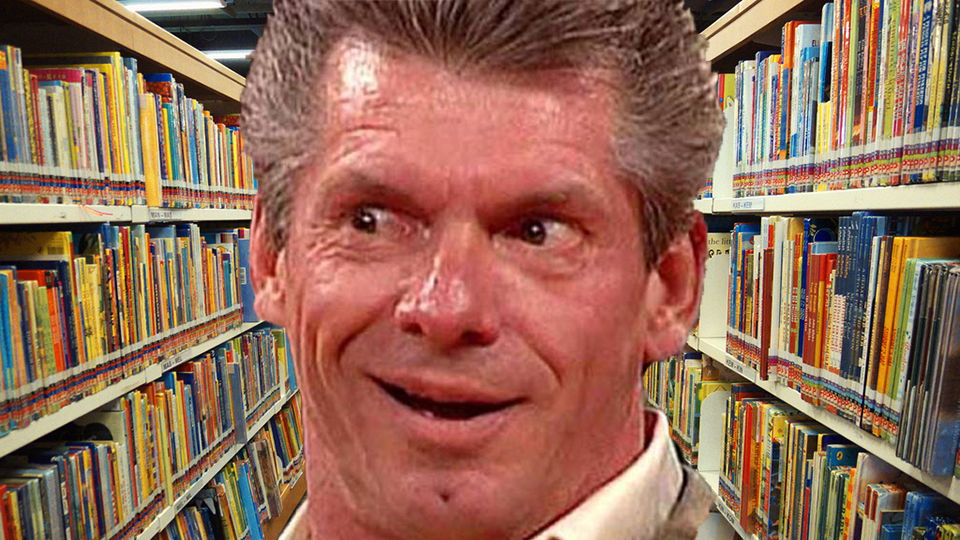 Earlier this month, WWE.com announced that Dey Street Books (owned by gargantuan print publisher, HarperCollins), would be writing and publishing a "tell all" about Vince McMahon and the rise of WWE. The authors will have "unprecedented" access to McMahon. We should also expect wrestlers, legends, writers, producers, and others to be spoken to as well.
WWE.com's official release says that that the two journalists from HarperCollins will collaborate on the book. Sweetening the deal, McMahon promised fans that, "This will be an unapologetic look at the good, the bad and the ugly…". Still, there are reasons to be skeptical.
Related: Vince McMahon running WWE Evolution
It's no secret that Vince likes to have full control over all things WWE. He often goes to great lengths to make a work look like a shoot. There's a 50/50 chance that this book is going to be more contrived than Bayley's This is Your Life. In fairness, it's equally possible that with the XFL starting in 2020, and the chairman himself expected to trade his time on WWE for time on the new league, Vince may just be looking for an official accounting of his accomplishments.
With no release date in sight for the book, we'll just have to wait and see.
Will you be picking up the book? Let us know in the comments, on Twitter or on Discord today!