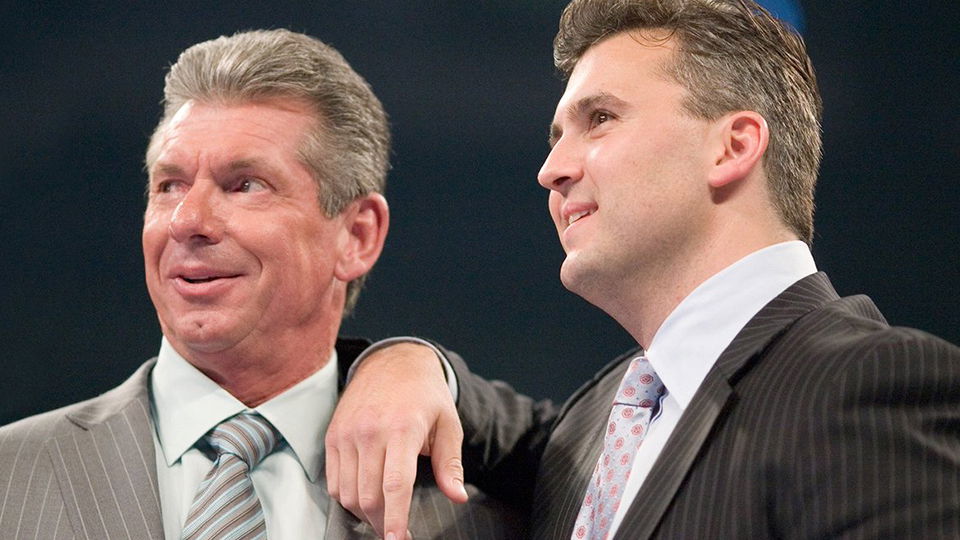 Shane McMahon is an unusual character. Being the son of WWE Chairman Vince McMahon never stopped him from performing death-defying stunts to entertain fans.
Being related to the boss didn't mean that the prodigal son was earning the pay-cheque he wanted from day one, however. Bruce Prichard has revealed that when Shane McMahon quit WWE in his teenage years, it was because he thought he wasn't earning enough money.
Speaking on Something To Wrestle, Pritchard noted that this was still when Shane-O-Mac worked in an office. Pritchard also revealed that Vince McMahon had no problem with Shane seeking new employment, even congratulating his son on his new job.
Here is the full quote, courtesy of Ringside News:
"Well, Shane was like, 'Well, f**k this, and Shane went to the guy that was in charge of the bricklaying, the masonry on Vince's house, and said, 'Hey, what do you pay?' The guy paid, I don't know, 10, 12 bucks an hour, which was more than he would have been making at the office… he had overtime and all this other stuff. Shane was like, 'hey, this guy will give me this.' Vince was like, 'Congratulations, you've got a new job.'"
As mentioned above, Shane McMahon took a bricklaying job, as it paid more than his WWE office gig.
Shane-O-Mac would eventually return to WWE, becoming a beloved on-screen talent. McMahon wrestled his last match on the 2019 Fox premiere of Smackdown, losing a ladder match to Kevin Owens.
McMahon made a few appearances for WWE in 2020, featuring in Raw Underground segments, and The Undertaker's Survivor Series retirement ceremony.
What are your thoughts on the above story? Let us know in the comments on Twitter or Facebook.